11 events in Miami this weekend - Oct. 7-9
Friday, Oct. 7
DON'T CALL IT A SUM-BACK TOUR
SUM 41
Grammy-nominated Canadian alt-rock, pop-punk band takes the stage on the night of the release of its sixth studio album, "13 Voices," featuring the singles "Fake My Own Death" and "War," along with New Jersey post-hardcore band Senses Fail and British pop-punk band As It Is.
Details: 6:30 p.m. Friday at Revolution Live, 200 W. Broward Blvd., Fort Lauderdale; www.jointherevolution.net; $25.50.
BENEFIT CONCERT
THE FOUR TOPS
The Sounds of Motown show featuring The Four Tops benefits the University of Miami Project: New Born and the Schatzi & Stanley Kassal Neonatal Intensive Care Unit. Enjoy classic songs including "I Can't Help Myself (Sugar Pie, Honey Bunch)," "Reach Out I'll Be There," "Baby I Need Your Loving," "Ain't No Woman (Like the One I've Got)" and "It's the Same Old Song" while helping a great cause.
Details: 7:30 p.m. Friday at Magic City Casino, Stage 305, 450 NW 37th Ave., Miami; www.magiccitycasino.com; $250-$375, VIP tables for 10 also available.
CANCELED!!!!
FUSHU DAIKO
SPIRIT DRUMMERS
South Florida's taiko drum ensemble is back with an original adaptation of the famous Japanese legend of the Gojinjo drummers of Nafune. The show blends original compositions with Kiriko-style taiko, the traditional style and rhythms of the Noto area, with the sounds of Japanese koto (harp) and shinobue (flute) adding depth and beauty.
Details: 7:30 p.m. Friday at the Broward Center for the Performing Arts, Amaturo Theater, 201 SW Fifth Ave., Fort Lauderdale; 954-462-0222 or www.browardcenter.org; $25-$35.
OUR FAVORITE JACKASS
STEVE-O
Anyone who has seen the wild, absurd and usually dangerous stunts on the "Jackass" TV and film series knows exactly what to expect from this show, as Steve-O (who attended the University of Miami for a year, as well as clown college) brings his larger-than-life persona to the stage.
Details: 8 and 10:30 p.m. Friday, 7 and 9:30 p.m. Saturday, and 7 p.m. Sunday; at the Fort Lauderdale Improv, 5700 Seminole Way; www.improvftl.com; $25.
Saturday, Oct. 8
ARSHT CENTER
10TH BIRTHDAY CELEBRATION
All-day bash features a plethora of performances by Miami Music Project Leaders Orchestra, Miami Children's Chorus, Cirque Dreams, Fushu Daiko, Ketchy Shuby, Afrobeta, Guitars Over Guns, Karen Peterson Dance, Bahamas Junkanoo Revue, Lion Parade and many more, plus great food, a Kids Activity Zone and a 7:30 p.m. concert with Spam All-Stars, Tiempo Libre and Cee Lo Green.
Details: 11 a.m.-11:45 p.m. Saturday at the Adrienne Arsht Center for the Performing Arts, 1300 Biscayne Blvd., Miami; 305-949-6722 or www.arshtcenter.org; free, concert with Cee Lo Green is $10.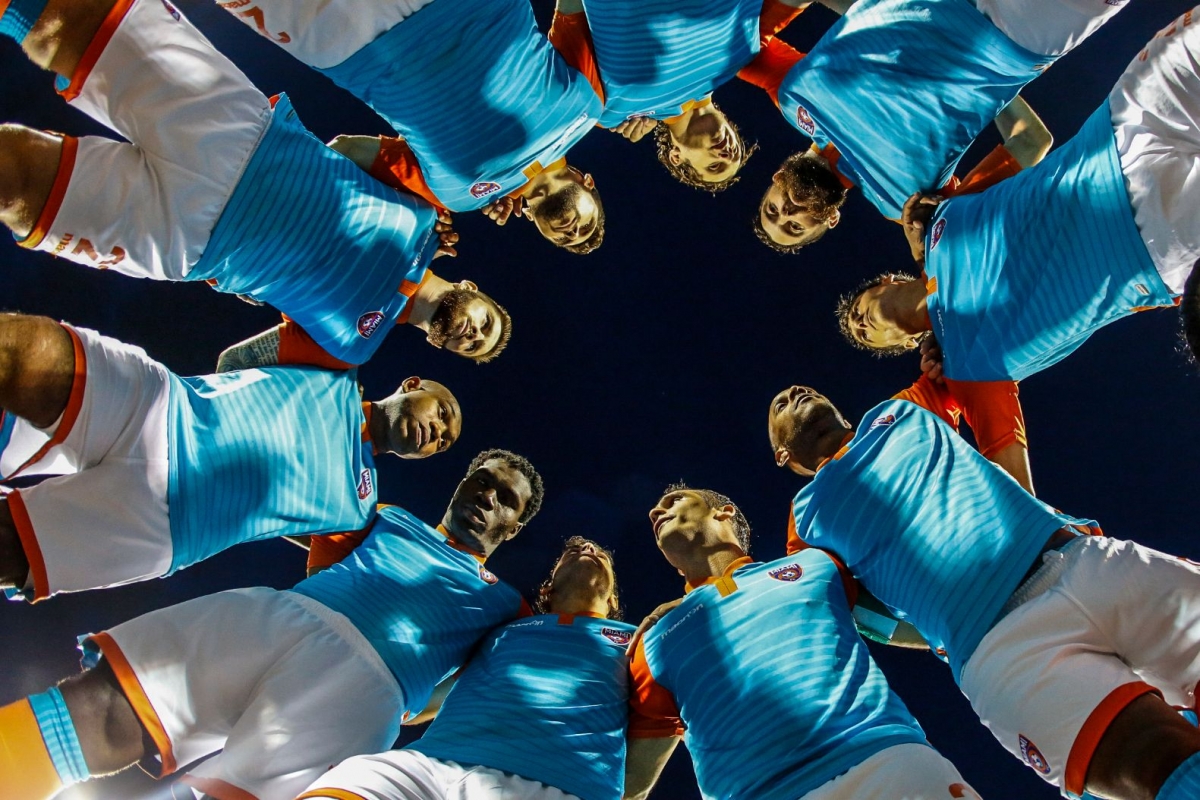 CATCH SOCCER FEVER
MIAMI FC
Get your kicks as our hometown soccer team Miami FC will host the Rayo OKC at the first Pups on the Pitch night. Fans are encouraged to bring their dogs to celebrate the Dog Days of Summer theme night (dog tickets are $10, and all proceeds will benefit the Humane Society of Greater Miami). Plus, Carlos "El Pibe" Valderrama, one of the greatest Colombian soccer players of all time, will be on hand and available for photos with fans from 6-8 p.m. 
Details: 8 p.m. Friday at Ocean Bank Field at FIU Stadium, 11310 SW 17th St., Miami;www.miamifc.com; $20, $10 kids 12 and under.
TURN DOWN FOR WHAT?
LIL JON
Atlanta crunk-rock king performs a DJ set sure to be rocking hip-hop classics including "Get Low," "Lovers and Friends," "Snap Yo Fingers," "Salt Shaker," "Let's Go," "Yeah!," "Do You Remember" and, of course, "Turn Down For What."
Details: 11 p.m. Saturday at Story Miami, 136 Collins Ave., Miami Beach; www.flavorus.com; $30.
Sunday, Oct. 9
FALL FOR AUTUMN
DEERING HARVESTER DAY
Celebrate the fall harvest with activities such as bocce ball and croquet, create corn-husk dolls, and take family photos next to the vintage International Harvester Truck decorated for fall. Plus, take a historic house tour at 10:30 a.m. or 3 p.m. and enjoy a not-too-spooky story by Nora Trujillo, who will be reading her newest children's book, "Miami Boo: Scary Tales of the City" from 2:30-4 p.m.
Details: 10 a.m.-4 p.m. Sunday at the Deering Estate at Cutler, 16701 SW 72nd Ave., Miami; www.deeringestate.org; $12, $7 kids 4-14.
FLAMINGO GARDENS
HARVEST FESTIVAL
Weekend festival throughout October will feature free hayrides, a pumpkin patch, a pumpkin decorating station, bounce houses, DJ Digital Anarchy spinning lively songs, games, contests and autumn crafts and activities for the whole family. This week's theme is Great Scarecrow Competition: Enter your own imaginative interpretation of the classic scarecrow or vote for your favorite. 
Details: 9:30 a.m.-4 p.m. Sunday, running through Oct. 30, at Flamingo Gardens, 3750 S. Flamingo Rd., Davie; www.flamingogardens.org; $9.95, $6.45 age 3-11, free for 2 and under.
ROCK ON
TAKING BACK SUNDAY
Long Island post-hardcore/emo band takes the stage in support of its seventh studio album, "Tidal Wave," featuring the singles "Tidal Wave," "You Can't Look Back" and "Death Wolf."
Details: 7 p.m. Sunday at the Culture Room, 3045 N. Federal Hwy., Fort Lauderdale; Ticketmaster; $35.
WORLD TOUR 2016
EROS RAMAZZOTTI
Beloved Italian singer-songwriter who has sold more than 60 million records in his 30-year career and recorded duets with superstars including Cher, Andrea Bocelli, Tina Turner, Luciano Pavarotti and Ricky Martin takes the stage in support of his 13th studio album, "Perfetto."
Details: 8 p.m. Sunday at the Hard Rock Live Arena at Seminole Hard Rock Hotel & Casino, 1 Seminole Way, near Hollywood; Ticketmaster; $64-$230.
Next Week
MAGNIFICENT COLORING WORLD TOUR
CHANCE THE RAPPER
Chicago rapper and rising hip-hop artist who has collaborated with artists as diverse as Justin Bieber, Kanye West and Kirk Franklin performs two shows in support of his third mix tape, "Coloring Book," which became the first album to chart on the Billboard 200 solely on streams, hitting No. 8.
Details: 8 p.m. Monday and Tuesday at the Fillmore Miami Beach at Jackie Gleason Theater, 1700 Washington Ave., Miami Beach; LiveNation.com; $49.50-$86.50.
GODFATHER OF BRITISH BLUES
JOHN MAYALL
Guitar aficionados won't want to miss this living legend whose career has spanned more than five decades and 60 albums, including 1966's timeless classic "Blues Breakers with Eric Clapton" and last year's "Find a Way to Care." At 82, says BAM magazine, Mayall "moves, plays and tours like he was still in his 20s. The flame still burns bright."
Details: 7:30 p.m. Wednesday at the Broward Center for the Performing Arts, Amaturo Theater, 201 SW Fifth Ave., Fort Lauderdale; 954-462-0222 or www.browardcenter.org; $45-$65.
IN THE HOUSE
BOYS NOIZE
German electro-house and techno DJ/producer, aka Alexander Ridha, who has collaborated with Daft Punk, The Black Eyed Peas, Depeche Mode, Snoop Dogg and Skrillex steps behind the decks in support of his new album, "Mayday."
Details: 11 p.m. Thursday at Heart Nightclub, 50 NE 11th St., Miami; www.ticketfly.com; $25-$30.
free for all
FREE FIRST FRIDAYS
6-9 P.M. FRIDAY: The City of Miami Beach presents this free concert series featuring Miami powerhouse vocalist Karina Iglesias, who wowed America and the judges on the reality TV singing show "The Voice," and her band The Nu-Thang performing soulful and jazzy sets; Normandy Fountain, 71st Street and Normandy Drive, Miami Beach; www.kccproductions.com.