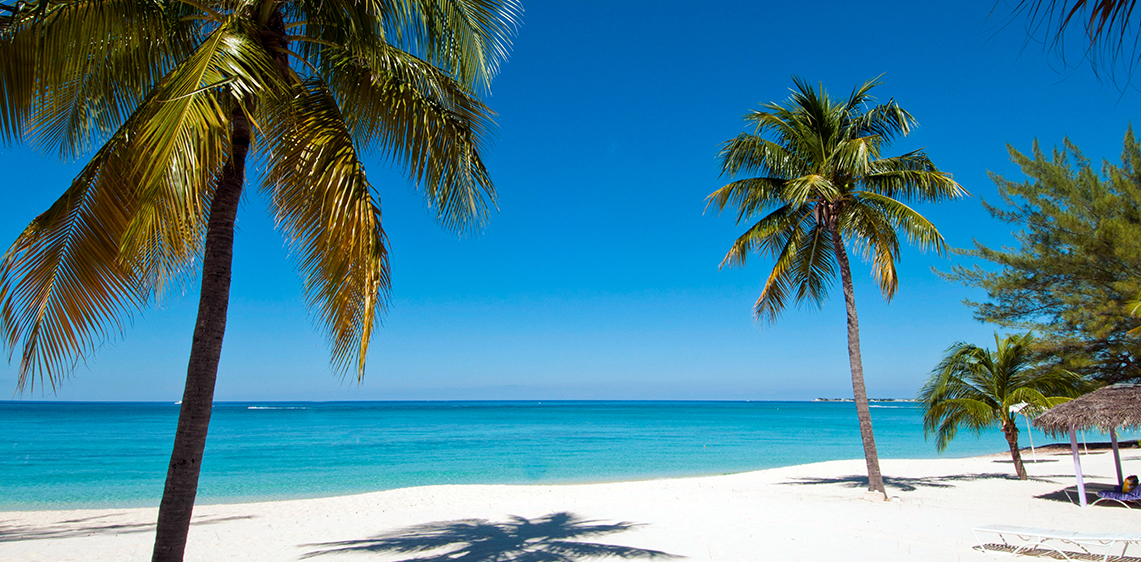 Seven Mile Beach in Grand Cayman.
Every inch of this crescent-shaped shore blanketed with soft coral-colored sand is heaven – and home to some of the island's best resorts. We set up camp at the Grand Cayman Marriott Beach Resort where a Hamptons-esque color palette of whitewashed walls and nautical decor felt casual and sophisticated. Every morning after a buffet breakfast that included healthy options like fresh berry smoothies and chia seed pudding (in addition to pastries and a fresh omelette station) we'd pad off to the hotel's beachfront where complimentary snorkel gear and free go-pro cameras for guests guaranteed a morning of underwater adventure and nature photography (plus plenty of goofy selfies).
The Marriott Grand Cayman.
The "Beach House experience" at the Grand Cayman Marriott Beach Resort included a host of fun perks like free use of bicycles for exploring the island, gratis yoga classes and paddleboard rentals and strong wifi throughout the resort.
The "Beach House experience" at Marriott Grand Cayman.
Throughout our stay we were impressed with the full calendar of events happening at the hotel – things like evening cocktail parties to seafood brunches – that were wildly popular with the locals but also open to hotel guests. It was like staying at a cool members-only club along the lines of a Soho House or other boutique brand. All those fringe benefits, in addition to the usual amenities of a resort like great service, a lovely pool and top-notch dining made this a great base from which to explore the islands.