Miami Survival Guide - navigate the Magic City with ease
So, you've made it to Miami. Confused yet?
Just navigating the airports here can be a significant undertaking for the uninitiated. Surprises (including the inconvenient kind) are everywhere. This short survival guide will help dispel some of the mystery and get you on your way.
Getting Here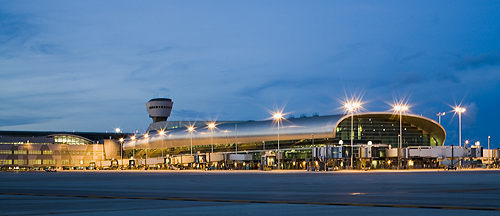 Miami International Airport
At 7.5 million square feet with 127 gates, Miami International Airport sees an average of 40 million people every year and about 100,000 every day. Often referred to as the Gateway to Latin America, MIA is a major international port of entry to the United States. 
With Terminal D functioning like a mini Miami, you can enjoy favorite local destinations before you even leave the airport, like Ice Box Café, Café Versaille and Books & Books, to name a few. There's also an impressive collection of art and installation work throughout the airport, thanks to the Art In Public Places capital improvement program.
Taxis and Shuttles
Follow the signs to ground transportation and look for a taxi line. Taxis charge a flat rate of $32 to South Beach and $21.70 to downtown. There is no charge to share a cab. 
Super Shuttle's (305-871-2000) shared ride vans can save you money at a rate of $20 per person to South Beach and $15 to downtown ($10 for each additional person in your party).
Many area hotels also offer complimentary shuttles.
More detailed airport transportation rates can be found here.
Rental Cars
Most rental car companies (e.g., Alamo, Avis, Budget, Hertz) are represented and have offices at MIA. Compare rates here. 
Buses and Trains
The Aiport Flyer is an express bus that offers service between MIA, Metrorail, and Miami Beach for only $2.35 and runs every half hour from 6 a.m. to 11 p.m. 
The Tri-Rail commuter train (800.TRI.RAIL) can take you to various locations in Broward and Palm Beach Counties, including Hollywood and Fort Lauderdale. 
Here's a detailed list of bus and rail information from MIA.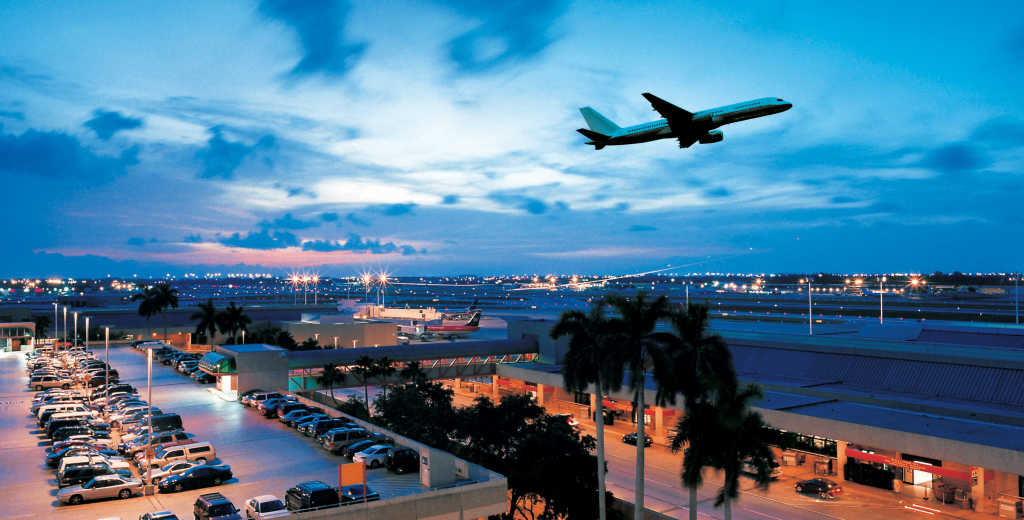 Fort Lauderdale – Hollywood International Airport
Smaller, with a simplified layout, FLL has long been considered the easier gateway to South Florida, depending on your intended destination.
There's a currency exchange in terminals 2 and 4, and ATMs, baggage storage facilities, information desks, and coffee shops in every terminal. If you're confused, ask one of the red-jacketed ambassadors—they're around to answer questions and steer you in the right direction.
Taxis / Shuttles 
From FLL, you can expect to pay $15-$25 to Fort Lauderdale by taxi, $12 to Port Everglades for cruise ship embarkation, and $67-$72 for the 30-mile trip to Miami. Cabs accept up to five people at no additional charge. 
Alternately, you can hop on the Go Airport Shuttle (800-244-8252) shared van. It's $9-$13 to destinations in Fort Lauderdale and $21-$23 to Miami. They also offer luxury sedan transportation for up to four people. 
Rental Cars
FLL is well-stocked with wheels. Unless you arrive in Terminal 1, you may need to board a free shuttle bus to the rental car center in that airport. Compare rates here. 
Buses and trains
There are plenty of options, including buses and shuttles to Tri-Rail. Information here. 
Getting Around
As far as transportation goes, South Florida's urban sprawl is similar to Los Angeles. Cars are king here, and mass transit is typically geared towards locals. If you're planning on sticking to South Beach, it's easy enough to navigate on foot, by taxi, or on CitiBikes—an automatic one-way bike rental system found throughout Miami and Miami Beach. 
If you've rented a car, park and walk to get the feel of places, such as the Design District, Wynwood, Brickell, Las Olas Boulevard, Coconut Grove, and Coral Gables. These destinations are also easily accessed by taxi. Just note that parking can be expensive and hard to find in popular areas.
Mass Transit
If you plan to use the Metrorail and Metrobus frequently during your stay, a seven-day pass can be purchased for $26.
If you're navigating downtown Miami, take a ride on the Metromover, an elevated, nearly silent computer-driven train. Try it around dusk as the sun drops and the high rises in the business district begin to light up. It's a lovely urban landscape, and it's free. 
In Fort Lauderdale, Broward County Transit has you covered with bus and shuttle routes to major destinations. One-way rides are $1.75 and a seven-day pass is $16. 
Taxis
While it's pretty easy to hail a cab in heavily trafficked parts of town, you may find the need to call for a taxi. Try Yellow Cab (305-633-0503) on mainland Miami and Central (305-532-5555) on Miami Beach. In Fort Lauderdale, try Yellow Cab (954-777-7777). In both areas, cab meters start at $2.50 for the first 1/6-mile and cost $2.40 for each additional mile. Waiting time is $0.40 per minute.
Uber & Lyft
Uber and Lyft are available and widely used in both counties. While you won't be able to order a black car, UberX is a reliable and more affordable alternative to cabs.
Miami
Try the South Beach Local. For a quarter, you can ride one of these cute shuttles anywhere along a loop through the area. Click here for route maps. Additionally, to counteract the construction chaos along West Ave. and Alton Rd. a free trolley loops these parallel streets from Lincoln Road to 5th St.
The Miami Trolley is a great way to get around and see the sites near Marlins Park, Brickell, Biscayne Bay, Overtown, and Allapattah. 
There's also a scenic water taxi service to points of interest along Biscayne Bay in Miami Beach and downtown. One way fares start at $15.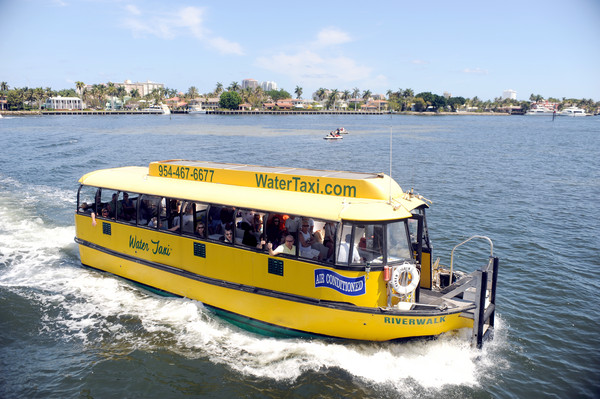 Fort Lauderdale
In Fort Lauderdale, you can travel between downtown and the beach on the Sun Trolley (954-761-3543) or the more expansive public bus system. More information here.
The Fort Lauderdale Water Taxi is a fun option (954-467-6677). Float along the Intracoastal making stops at various beach attractions, hotels and downtown areas. The ferry runs from 10:30 a.m. to 11:30 p.m., and an all-day pass is $26 for adults and $12 for children. 
Cultural Cues
The best part about Miami is that it's so close to the U.S. You may be scratching your head at this oft-told joke, but you'll get it once you're here. A few lessons in local customs and etiquette:
Topless Sunbathing
Good news: it's legal on Miami Beach. But consider where you lose your top or flaunt your thong. Topless sunbathing is frowned upon at the stretch of sand around First Street, a decidedly conservative spot where the crowd consists of many Cuban and Brazilian families. On the other hand, if you doff your top around the Euro-heavy beaches near Lincoln and 17th Street, you'll be in good company. Just watch out for pervy gawkers with cameraphones and keep a scarf or sarong nearby for quick cover-ups.
Guys, if you want to show off in that slingshot thong – or if you want to ogle other guys in similarly skimpy togs – you'll feel right at home at the gay-friendly beach at 12th Street.
Haulover Beach, just north of Bal Harbour, is officially designated a nude beach. For the true exhibitionist, this is your place to lose the tan lines altogether.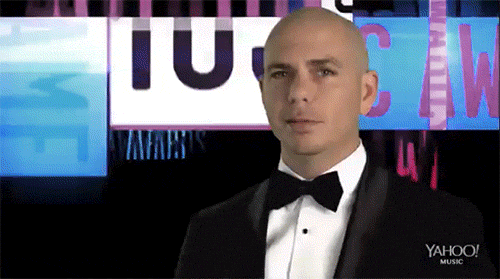 Language
The undisputed Latin capital of North America, Miami is the home of Spanglish, not to mention plenty of straight-up Spanish. It's also an international melting pot where you're just as likely to hear French, Italian, and Russian, as you are to hear English. Don't be intimidated. A smile goes a long way, and we're all able to communicate with each other down here.
Click here for words and phrases you'll need to know for survival.
Tipping
Many restaurants in South Beach and other touristy areas automatically add a tip (usually 15-18 percent) to the bill, so keep your eyes peeled.
Typical fare at Miami's many cafeteria window counters include cafecito, a thimble-sized shot of high-octane Cuban coffee, a cortadito, espresso with a shot of steamed milk, or café con leche, similar to a latte. Pair with a pastelito, a breakfast pastry, like guava and cream cheese, and you've officially been initiated to Miami's pervasive Cuban culture.
Click here to learn more about cuban coffee and where to drink it.
Shayne Benowitz is Miami.com's Travel Editor. Sign up for her monthly newsletter at ShayneBenowitz.com.