Outdoor dining al fresco in Miami, according to Yelp
Midtown's Sugarcane is among Miami Yelpers' favorite outdoor dining spots. (Yelp photo)
Fall is in full swing.
There's finally a slight crisp in the air, and chances are you're itching to drink and dine al fresco. Here, Yelp gives us five spots with perfect patios.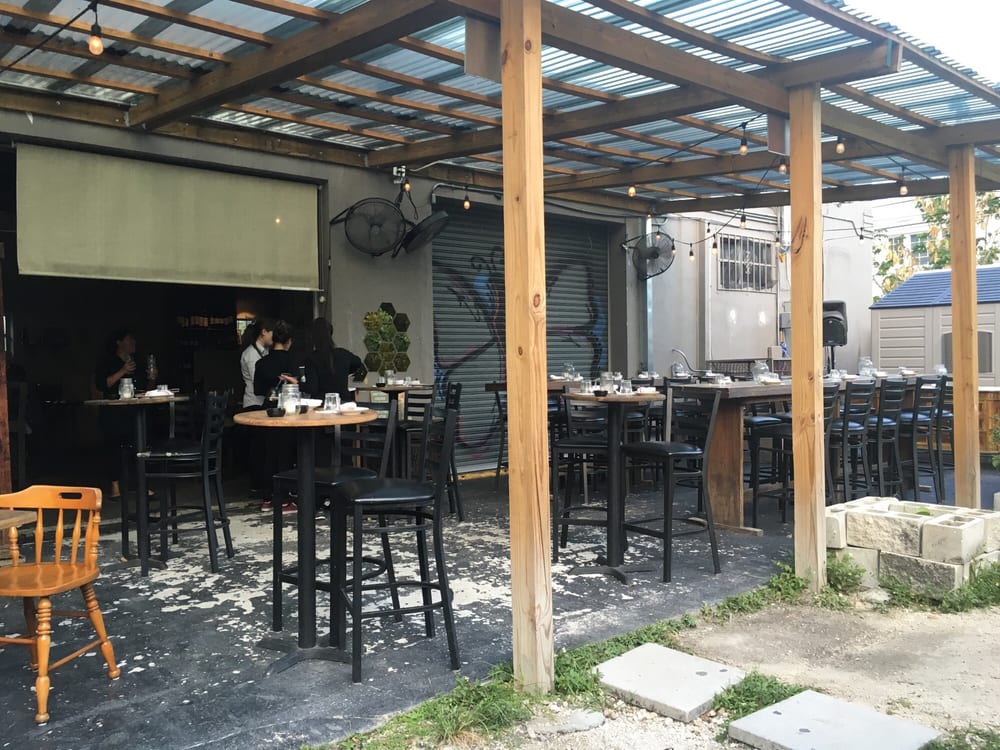 "The atmosphere is awesome; both the inside and out. It's got a hipster feeling, yet it's classy. The prices are very reasonable and they have a great happy hour. Their empanadas are delicious and unique, and they have a very extensive wine selection." Yelper Laura G.
"Covered with umbrellas and trees for shade, I never felt uncomfortable during my dining experience and I typically dislike dining outside… The octopus and branzino were incredibly flavorful, fresh and clean" Yelper Suley T. 
"You have to pass through a landscaped outside patio area to get to the front door to go inside. But why would you want to go inside?! There is a bar outside on the patio that will be calling your name… I will be back for the short ribs." Yelper John V.
"Who knew that raw, vegan food could taste to good?! Truth be told, I had a hunch… Before we discuss flavor, lets touch on the space. It is flawless through and through, especially the outdoor space. Amazing!" Yelper Tania G.
"The wine selection is out of this world and the people behind the counter are super knowledgeable and willing to help you find your next favorite bottle. The ambience is fabulous… Sit outside on the patio and feel right at home!" Yelper Tammy E.
Cassie Glenn is the Senior Community Manager for Yelp in Miami. She works locally to support the vibrant Yelp Miami community by hosting events, running marketing promotions, writing The Local Yelp newsletter, assisting business owners with their Yelp presence, and more. Keep up to date with Yelp Miami on Twitter and Instagram at @yelpmiami.