Sip & Savor: sexy sips and bites at STK Miami Beach
Photo/Ocean Drive
The bar
STK in Miami Beach
The Vibe
Everything about STK on South Beach is carnal, sexy and sleek, from the dark and minimal decor and animal bone motifs, to the beautiful waitresses dressed smartly in form-fitting black. In the background, the soundtrack alternates from sultry disco classics, like A Taste of Honey's "Boogie Oogie Oogie," to the thick, pulsating electronica you might hear in an underground lounge. The staff is well-informed and conversational, and there's a general sense of casual familiarity.
Something to sip
STK's Cucumber Stilleto, made with Ketel One citroen, St. Germain, muddled cucumber and mint, is as cool and sexy as the restaurant itself. Tall, refreshing and a balance of sweet and minty, it's a blast of winter air ($8 during happy hour).
Cucumber Stiletto
Other sips
Fans of mezcal and Old Fashioneds may gravitate toward STK's Smokeshow, a sweet and smoky concoction made with Don Julio tequila, mezcal, aperol and carpano antica sweet vermouth ($14). If you're looking for something with some bite, the Secret Affair will hit the spot, made with Purity vodka, lime, red chili pepper, watermelon, and a tajin rim, ($14). Or skip dessert and go for the Strawberry Cobbler, made with Absolute and fresh muddled strawberry, garnished with a graham cracker crust ($8 during happy hour).
The Secret Affair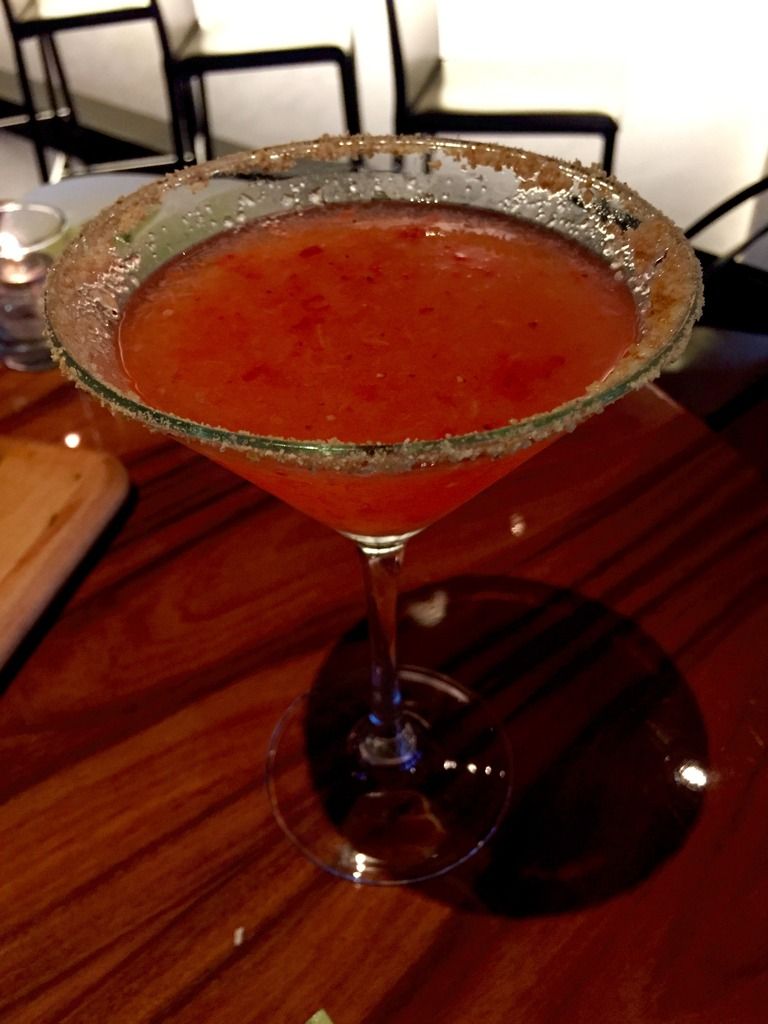 Strawberry Cobbler
Something to savor
STK's lil BRG is true to its name. It's a bite (or two) of Wagyu beef burgers, served with a side of truffle fries. If you're in the mood for Mexican, there are the Pork Belly Tacos, made with pickled red onion, cilantro, fried shallots, house made pickles and STK sauce. Or get an order of STK's crispy cheesy Tater Tots served with spicy aioli. All are $8 during happy hour.
lil BRG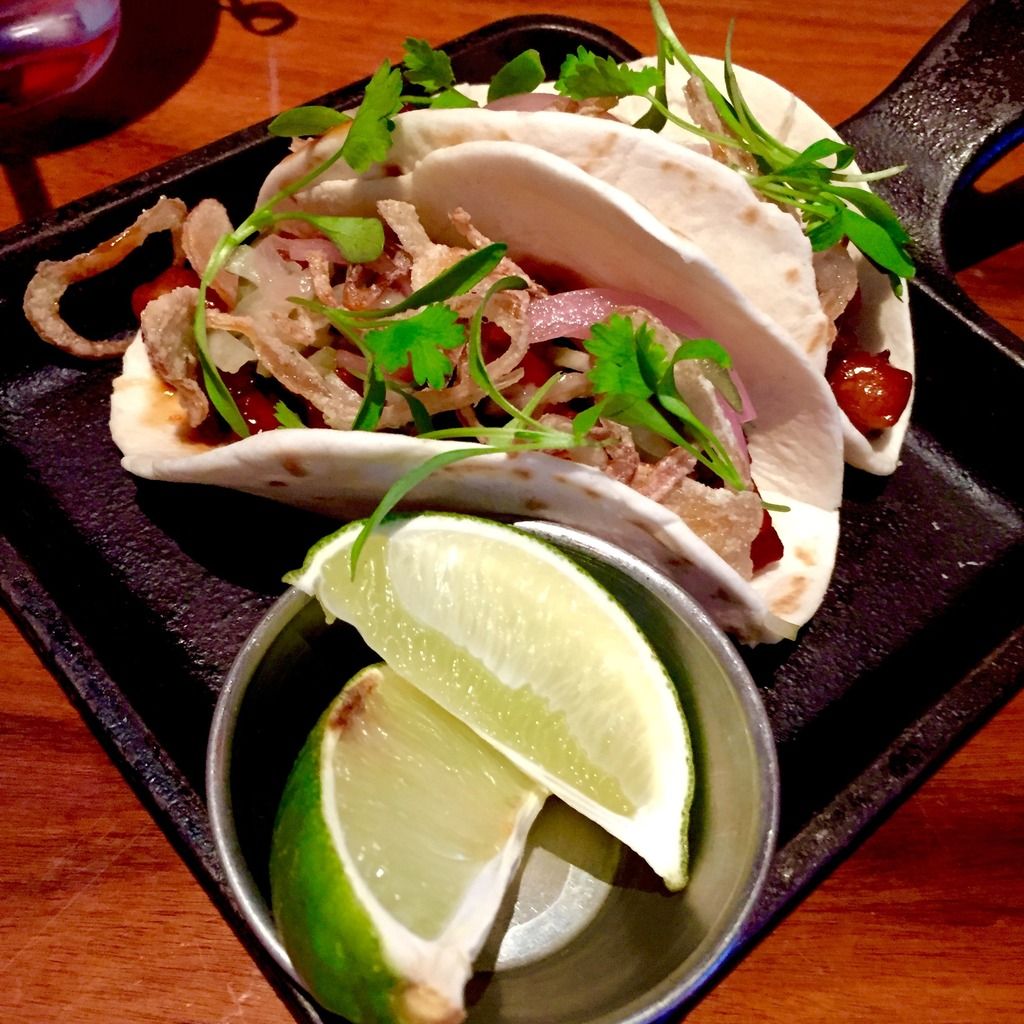 Pork Belly Tacos
Tater Tots
The deal
STK's happy hour takes place Monday-Friday from 6 p.m. to 8 p.m. and features extended hours every Thursday for Lip Service from 6 p.m. to midnight. Happy Hour features a collection of craft cocktails, house wines and small bites for $8 a piece, as well as $5 shot specials.
The rest
2305 Collins Avenue, Miami Beach, FL 33139
http://togrp.com/restaurant/stk-miami-beach/
The recipe
Cucumber Stiletto
1 1/2 ounces of Ketel One Citron
3/4 ounce of St. Germain
3/4 ounce of lime juice
2 slices of cucumber
6 mint leaves
Muddle the mint leaves and cucumber slices with the lime juice and the simple syrup. Add the vodka and St. Germain. Shake and strain into a martini glass and garnish with a slice of cucumber.