Vintro Kitchen's Miami Spice Menu Will Give You the Best Food Coma Ever
Photo: Trip Advisor
As delectable as they may look, many Miami Spice menu offerings are designed represent just a taste of a restaurant's culinary prowess. While the pricing for a three course Spice meal may seem like a bargain compared to some participating restaurants' regular prices, you probably won't find too many dishes larger than your average happy hour bite…unless you go you to Vintro Kitchen. Located at the historic Vintro Hotel, Vintro Kitchen is a warm, eclectic and surprisingly sultry place to go for an early dinner or late afternoon meal. At a glance, their Miami Spice menu seems typical: $39 will get you one of two appetizers, one of three main courses, and one of two desserts. Of course, we tried (almost) everything. While Executive Chef Luis Antezana's cooking was enough to knock our socks off, what really blew us away was how filling the dishes were. Rather than serving up miniature versions of menu favorites, Vintro Kitchen will serve you the whole she-bang, and for $39 you'll leave with the most glorious food coma you never expected from a South Beach Spice menu. Here's what we tried:
Appetizers
Crispy Calamari – (below, in front) with pico de gallo and squid ink aioli.
Croquettes – (our favorite, below behind calamari) stuffed with goat cheese and prosciutto.
Main Courses
Catch of the Day – (below) fresh snapper with veracruzana sauce and baby heirloom tomatoes.
Lamb Burger – (below) get ready for that food coma.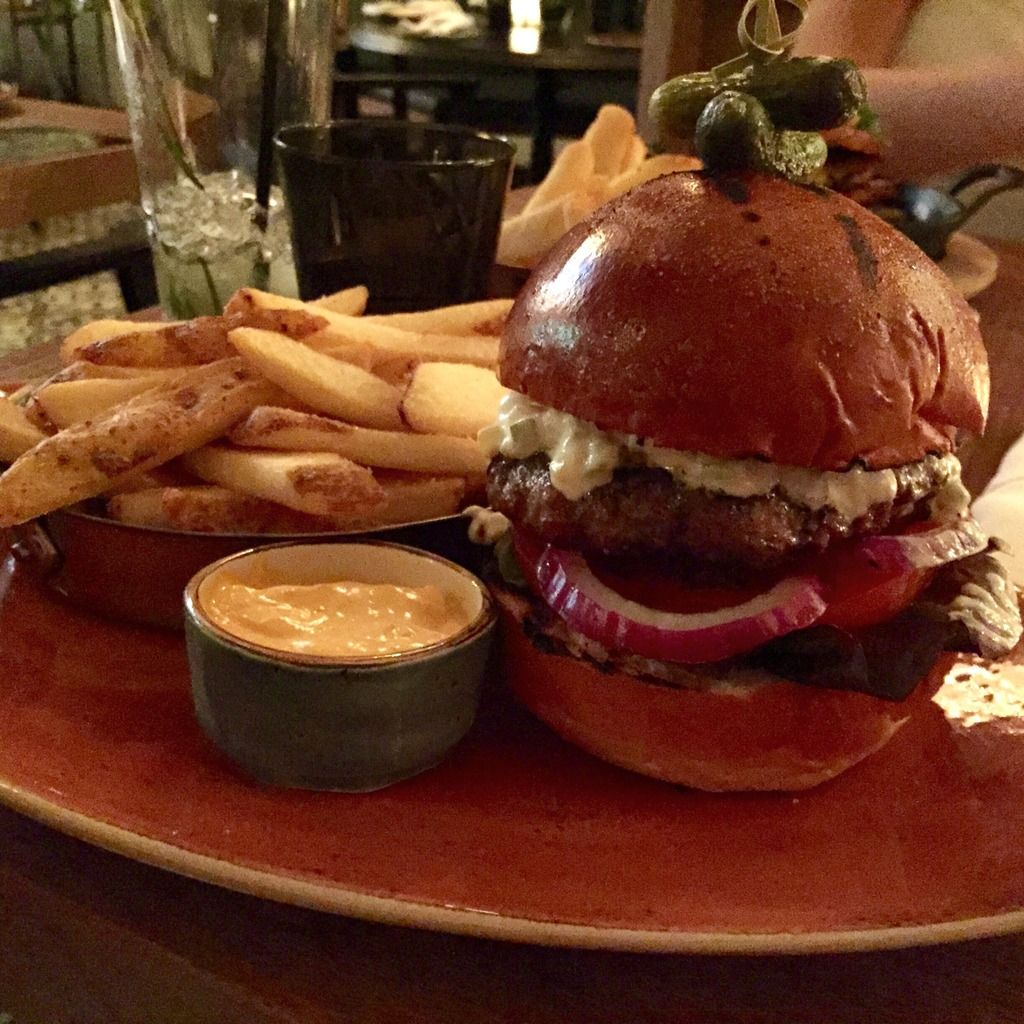 Dessert
No-bake Goat Cheesecake – (below) as tasty as it is pretty.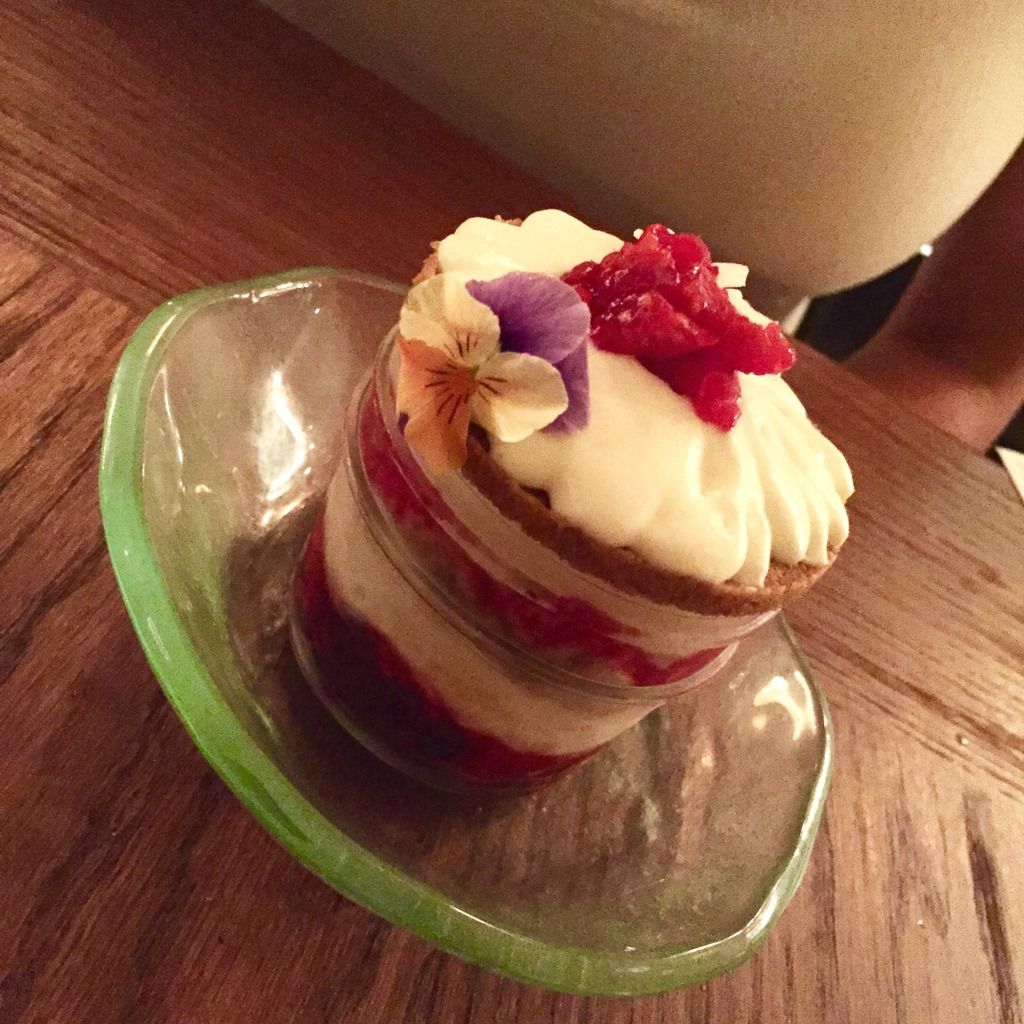 Cocktails – while the cocktails aren't included in the Spice menu, they're definitely worth trying anyway. Here are our picks:
Andrea – (below) Hendrick's Gin, St. Germain, mint and cucumber, $16.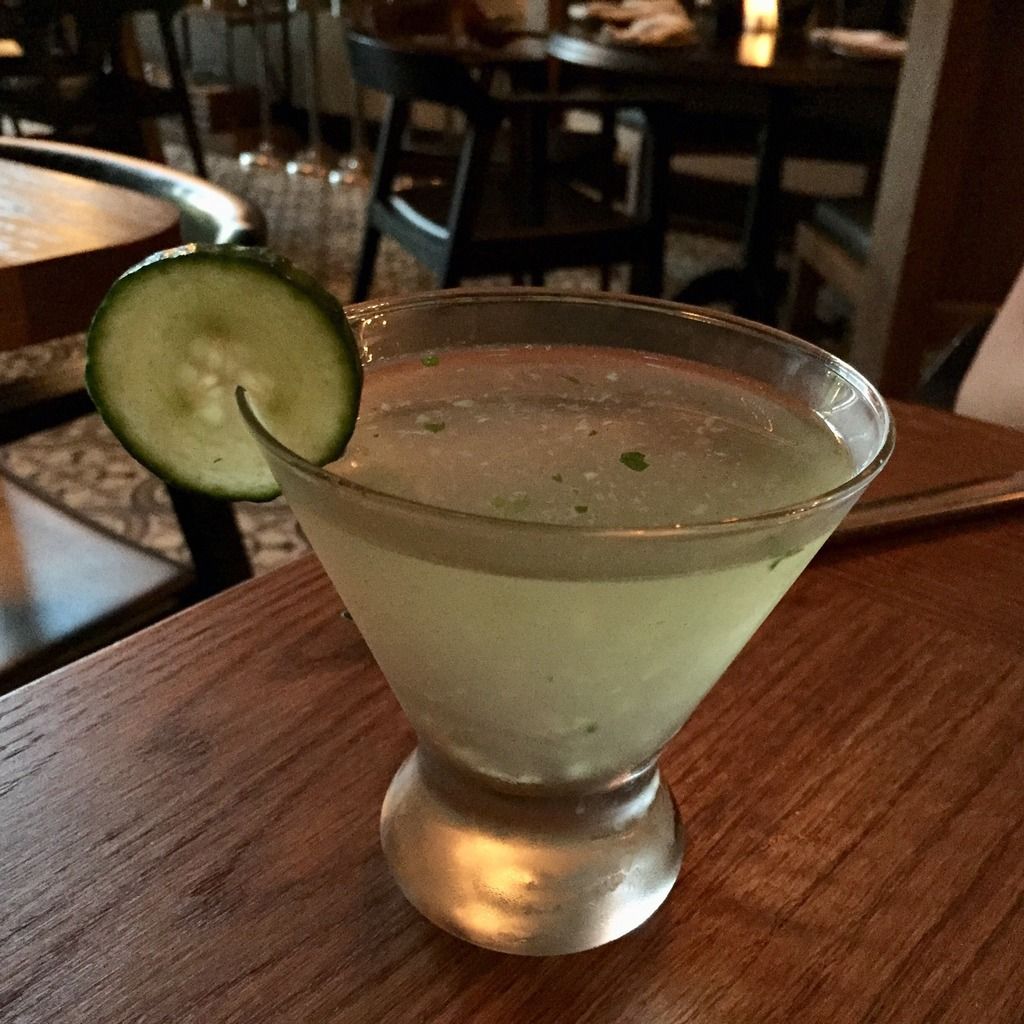 Park Ave – (below) Jameson Irish Whiskey, fresh pineapple, Barenjager and rosemary, $14.
Fat Tail – (our favorite, below) Grey Goose, Domaine Canton Ginger Liquor, cranberry, passionfruit nectar and red pepper flakes, $16.
Marley – (below) Appleton Jamaican rum, fresh ginger, fresh orange, fresh lime and simple syrup, $16.