Villa Azur proves a sultry and delectable Miami Spice option
Tucked away on Miami Beach's quiet 23rd Street, Villa Azur is one of the city's best disguised gems. You wouldn't know it by looking at the entrance from the street, but inside is a plush and luxurious lounge that opens up to a magical secret garden where guests can dine by candlelight beneath the shimmering canopy of a large opaque tent as a soundtrack of cover songs (designed to sound deceptively like a live band) provides the perfect mood music.
Even better yet, now through September 31 for Miami Spice, guests can enjoy the romantic, lush ambiance and get a taste of Villa Azur's artful cuisine without breaking the bank. The restaurant's Spice menu offers three delectable, artfully presented courses for $39, as well as a full list of special Spice cocktails each priced at $10. Here's what we tried:
Cucumber Gimlet – (below) Nolet's Gin, fresh lime juice and cucumber.
Boricua Mule – (below) Trigo Extra Añejo Rum, lime juice, fresh mint and ginger beer.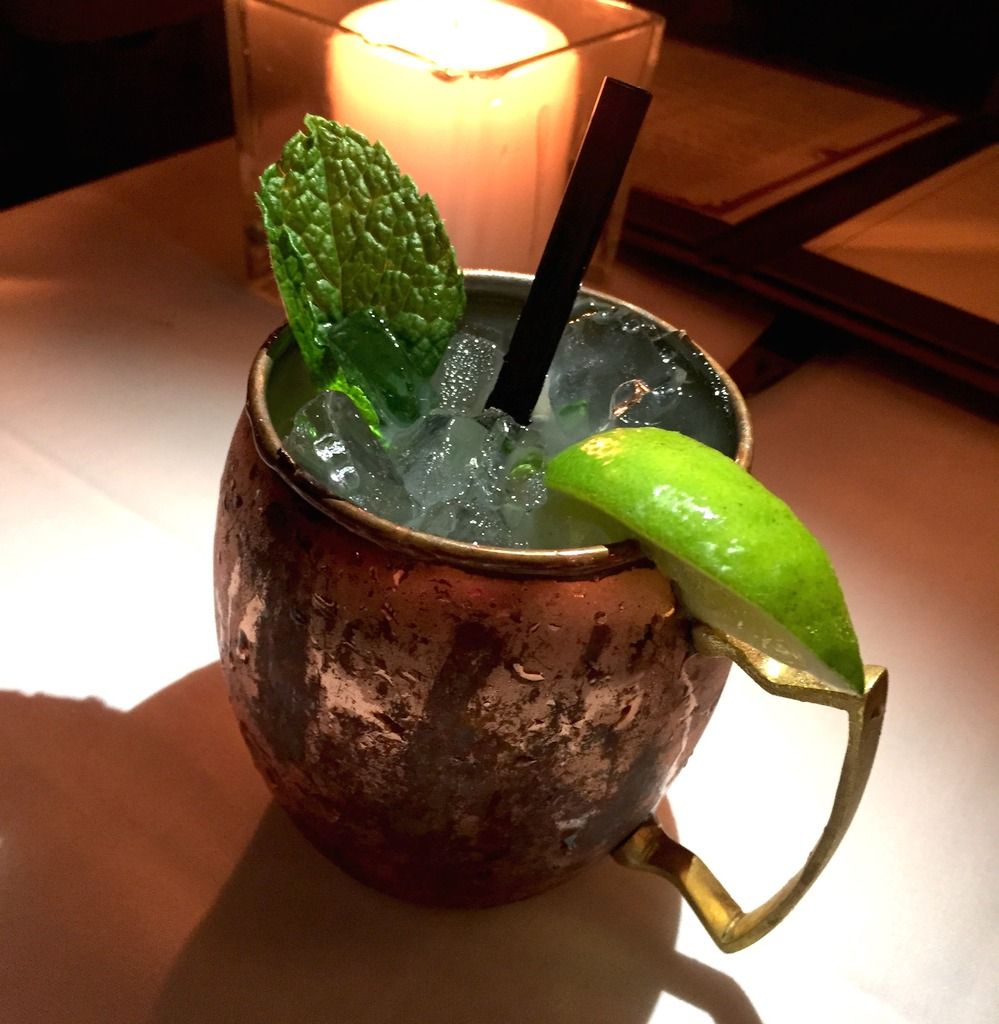 Basil Kiwi Mojito – (below left) basil infused vodka, fresh mint, fresh kiwi, vanilla syrup and fresh lime.
Black Sun – (below right) Solbeso Cacao spirit, Cointreau, jalapeño, blackberries and cilantro.
Maracuya Pisco Sour – (our favorite, below left) Kappa Pisco, passion fruit purée, fresh lime juice, vanilla syrup and egg white.
Tequila Pink Lemonade – (below right) Peligroso Silver Tequila, Cointreau, lemon juice and organic pink lemonade.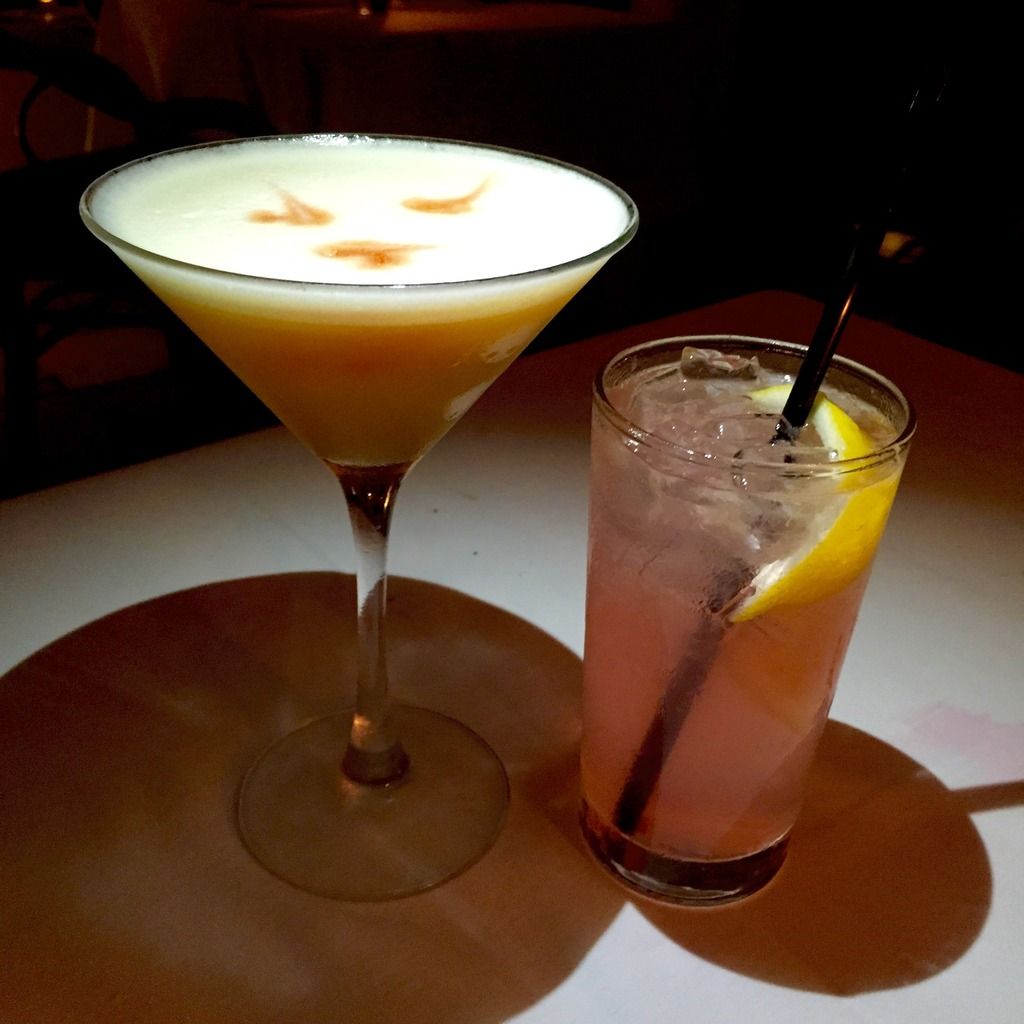 Burratina & Fresh Heirloom Tomatoes – (below) with organic olive oil.
Truffle Asparagus Tart– (below) with confit tomatoes.
Supreme de Volaille – (below) chicken, slowly cooked with mushroom cannelloni and rosemary juice.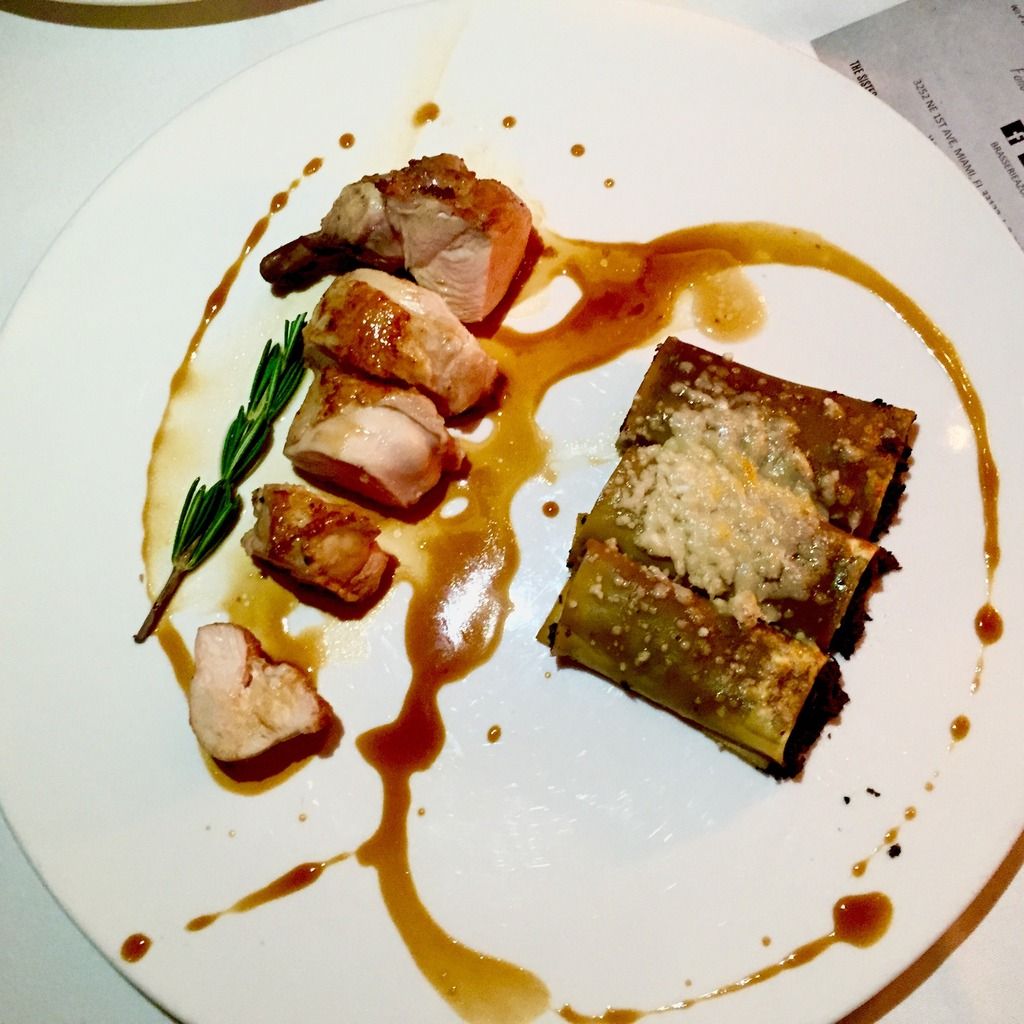 Pan Seared Red Snapper – (below) with mango dressing, mint quinoa and popcorn shoots.
Chocolat Bahibe Panna Cota – (below) with exotique confit.
The Paris-Brest (below) isn't on the Spice menu, but you can order it off the regular menu for $14.
Villa Azur's Miami Spice menu is offered every day except Thursday from 6:30 p.m. – 1 a.m. through September 31. The menu is subject to change bi-weekly.