There are so many things that are sooooo Miami – the Cuban stick mop, vegetarian nightclubs, Trump supporting drag queens, bad reality TV shows. We could go on…
But every now and then, Miami will give us a sweet surprise. Like a chocolate factory in Little Havana, for instance. Que? Setting up shop in Little Havana is Exquisito Chocolates, a bona fide chocolate factory that rolls edible cigars, among other things.
Sign Up and Save
Get six months of free digital access to the Miami Herald
Read More: Here's Where All the Cool Kids Hang Out on Calle Ocho
Why Little Havana?
Why not? The factory is relocating to Miami's up-and-coming (again) neighborhood from Kendall.
The new 1,200-square-foot sweet shop will give chocoholics a close look at the workings of Miami's first bean to bar chocolate factory, where Willy Wonka meets Willy Chirino with tastings, tours and all sorts of sweet diversions. Obviously this is now conjuring up images of Lucy Ricardo stuffing her face with conveyor belt candies as her Cuban bandleader hubs sings "Babalu."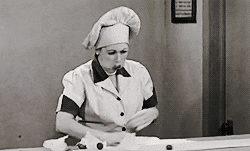 Located at the entrance to Little Havana at Eighth Street and 27th Avenue, Exquisito takes its name quite seriously and takes its sweet time making its products. It takes four days to make a single batch of chocolate from fresh roasted cocoa beans. Products include premium chocolate bars, infused truffles, ground haute chocolates, Latin s'mores and more.
No snozzberries as far as we know, but perhaps they'd be open to making some.
There will, however, be a full coffee menu and chocolate flights, which will include four to five chocolate confections each made with cacao from different farms around the world.
Opening is expected some time this fall.
Exquisito Fine Chocolates