The Butcher Shop delights with fall menu offerings, try them before they're gone!
Through October 31, Wynwood dining staple The Butcher Shop is celebrating Oktoberfest with a month of entertainment including live DJ performances every weekend, drinking games and giveaways. In addition to the weekly festivities, the local chow-spot has also introduced a new fall menu filled with new seasonal dishes and creative cocktails that are simply to die for. Here's what we fell in love with:
First Course
Smoked Pork Belly Skewers – (below) served on a bed of greens accompanied by a savory spicy sauce, $10.
Mongolian Duck Wings – (below) tossed in sesame seed and The Butcher Shop's signature Mongolian sweet and tangy sauce, $10.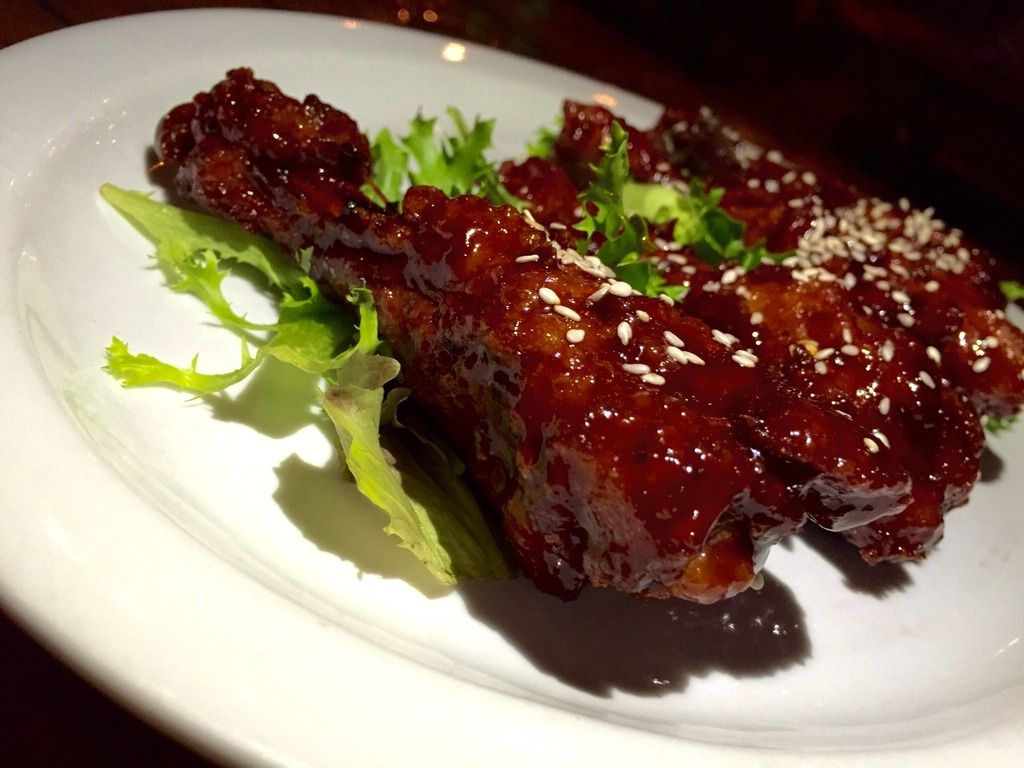 Short Rib Tacos – (a favorite, below) braised short ribs served on flour tortillas and topped with fresh slaw and Pico de Gallo, $12.
Lobster Mac & Cheese – (below) fresh lobster and Gulf shrimp smothered in assorted cheeses and topped with crisp bacon, $14.
Assorted Sausage Platter – (below) served with fresh sauerkraut, caramelized onions, whole grain mustard and curry sauce, $28 (and totally worth it if you're sharing with a friend).
Bacon Gorgonzola Sliders – (another favorite, below) fresh Gorgonzola and bacon blended into miniature bites, $13 (for full-sized burger).
Oreo Cheese Cake – (below) heaven in every single bite, $9.
Cocktails, $12 each
Passion Fruit Jalapeno Margarita – (below) Herradura Silver, passion fruit, simple syrup, muddled jalapeno and a chili rim (not too spicy, not too sweet).
Morning Glory – (a favorite, below) Woodford Bourbon, Kahlua, orange and chocolate bitters and an orange twist (dark, smoky and strong).
BBQ Sour – (a favorite, below) Forester Bourbon, lemon, simple syrup and BBQ bitters (goes down like velvet).
Honey Me Berry – (below) Blackwell Rum, fresh strawberry, lime, honey and ginger beer (tart and tangy like sunshine in a cup).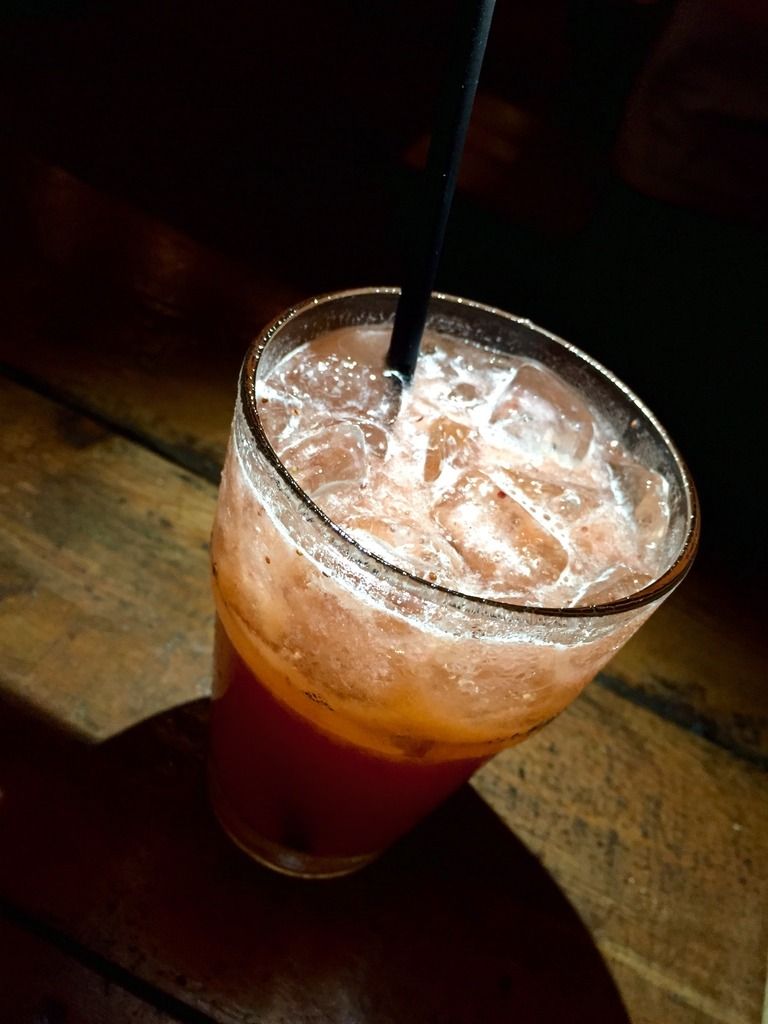 Horeshoe Cup – (a favorite, below) Herradura Reposado, Pimm's No. 1, lemon, simple syrup, fresh rosemary and lemon lime soda (will soothe your spirit and tantalize your tastebuds).