Hidden Gem: Uvaggio in Coral Gables
Written with Alex Beck.
The Vibe: Although it's well known among many of Miami's food and wine bloggers, Uvaggio Wine Bar is easy to miss. Small and quaint, this intimate gem sits tucked away on Miracle Mile just begging to be discovered by the right person. Those who happen to pass through its door step into a sophisticated yet homey spot with low lighting and modern interior inspiration. The most interesting aspect of the restaurant is their concept of "backwards wine tasting." Instead of creating a dish and then pairing it with a great wine, the three musketeers at Uvaggio (Craig DeWald, Heath Porter, and Tanner Gil) build their dishes around the flavors and nuances of each wine.
The Food: During our visit, we got to sample the restaurant's winter menu. Here's what we tried:
Salad with endive, avocado, strawberries, and pickled onions, paired with a bold rose wine (below). The acidity from the pickled onions in the salad brought out the sweetness and subtle brightness of the wine. Wine: Yves Cuilleron, Rose of Syrah 2014 – Collinnes Rhodaniennes, France.
Duck confit atop an acorn squash puree with bitter greens and a pomegranate sauce (below). The sour nature of pomegranate, reminiscent of cranberries, combined with the warmth of the puree and the bitter taste of the greens instantly took us back to Thanksgiving. Wine: Kayra, Okuzgozu 2012 – Anatolia, Turkey.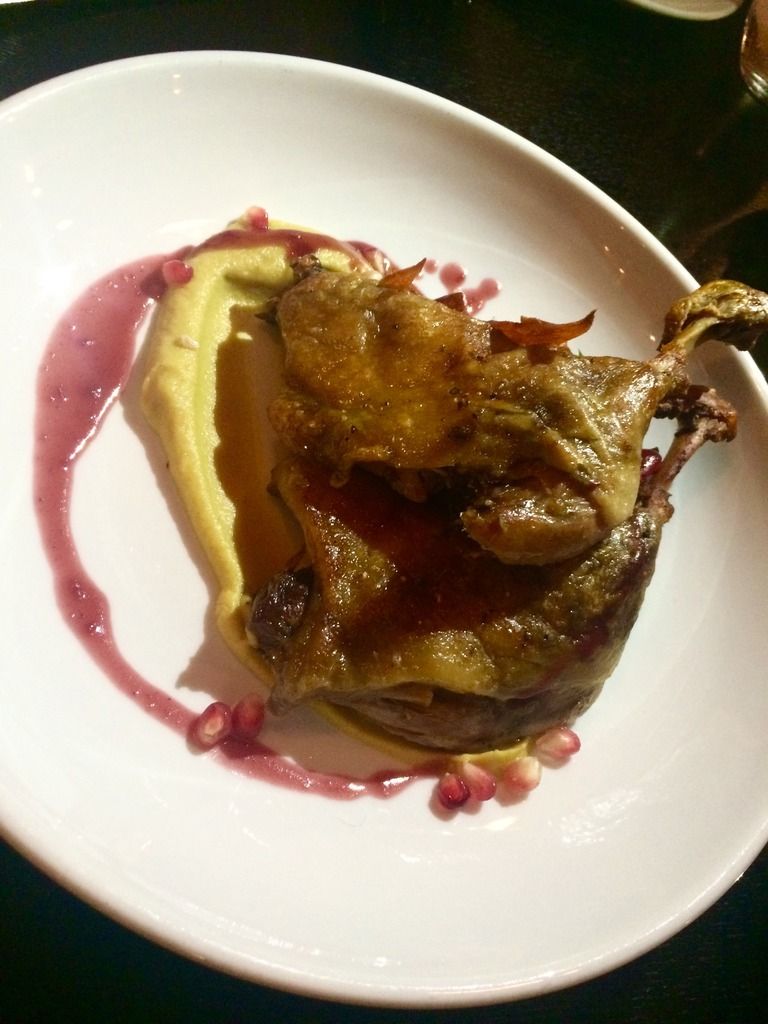 Handmade potato gnocchi paired with the mushrooms and pesto (below). Wine: Abadia De Gomariz 2011 – Ribeiro, Spain.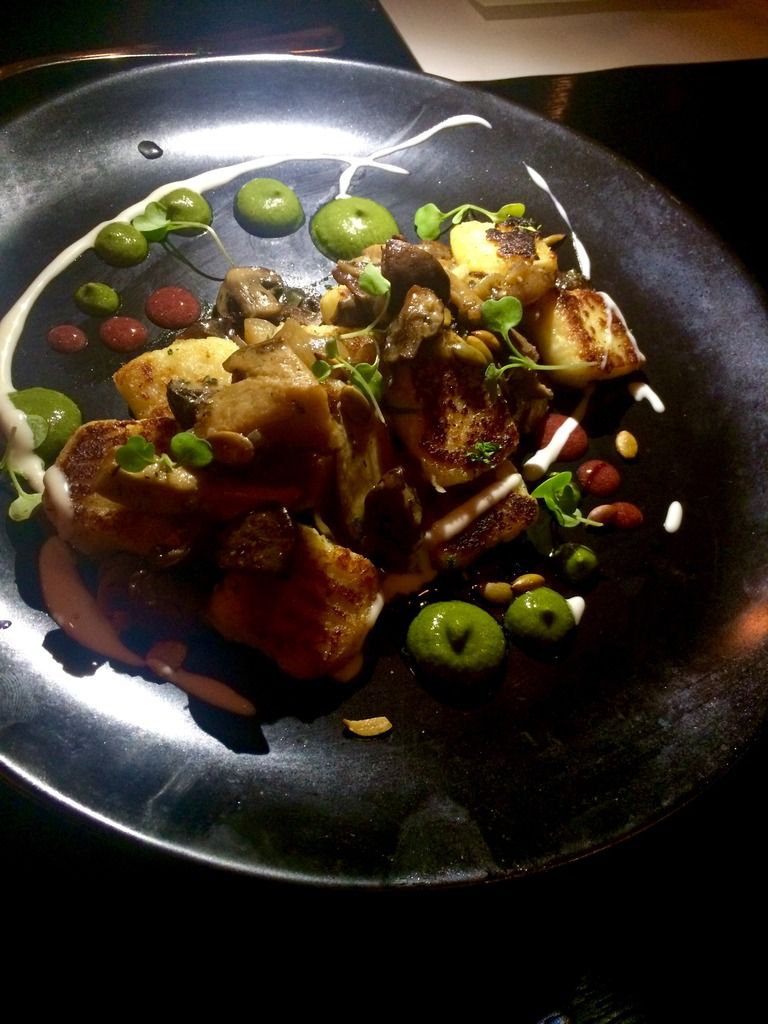 Twenty-four-hour cooked brisket with straw mushrooms, carrot and daikon slaw with bacon dashi (below). It's the bacon dashi that takes this dish to the next level. Only a Texas raised Chef like Tanner could improve what the Japanese have been perfecting for years…with bacon, of course. Wine: Castello Di Neive, Barbera d'Alba 2012 – Piedmont, Italy.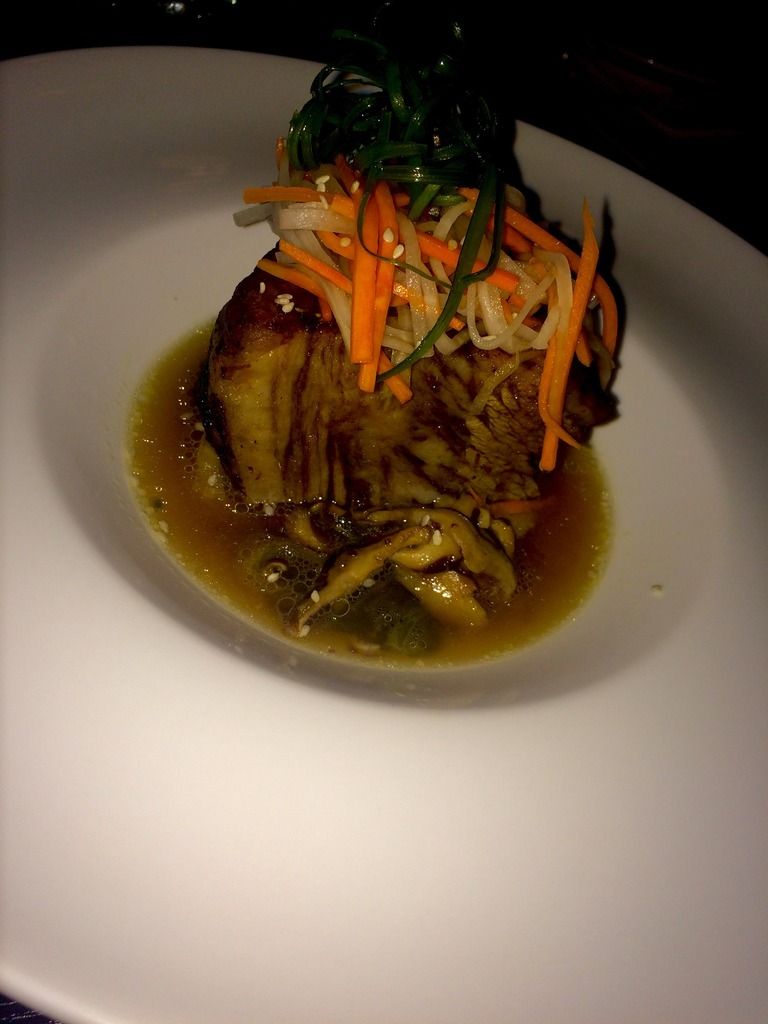 Two-day sous vide pork cheeks with cauliflower suboise and tobacco smoked relish (below). The taste of tobacco served as an underlying foundation for the dish, while the pork provided crunch on the outside. The wine, a lush Barbera D'Alba from Italy, had subtle tobacco notes, brought out by the smoky, tobacco flavor of the dish. Wine: Domaine Giacometti, Patrimonio 2013 – Corsica, France.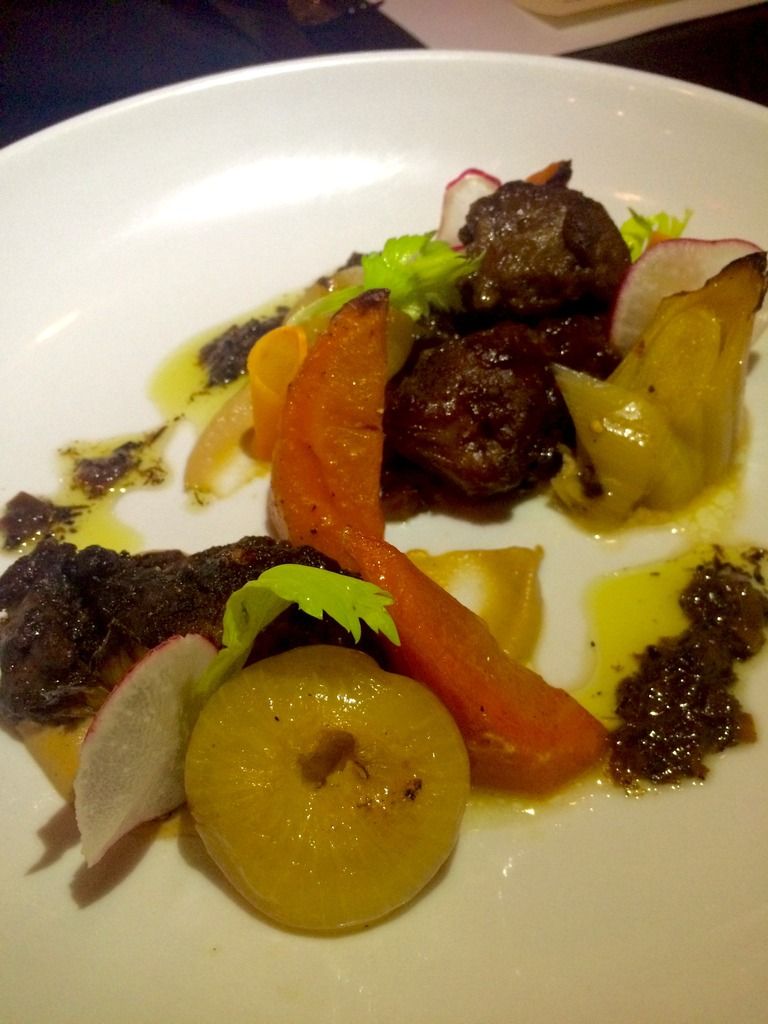 The Crowd: You'll find foodies and winos galore at Uvaggio, but it's also a fantastic spot to bring a date that's open minded to interesting flavors and straying from the culinary norm. Small, private and warm, its cozy atmosphere and lighthearted staff set the perfect tone for a night of romance, discovery and plenty of dry wino humor. Even if you know nothing about vino, you'll leave feeling like an expert after a quick chat with any of Uvaggio's "muskateers."