Forget that low carb diet: Here are Miami's best bagel spots
Miami is no longer the hub for old-school Jewish delis that it once was, but we still have plenty of bagel joints keeping those carb-heavy dreams going. While some of these bagel shops do an admirable job of mimicking the "New York" style, others try (and succeed!) at blazing their own, distinct, breaded path to breakfast food glory. This list is where keto diets go to die, but if you're going to go down in a blaze of yeast and poppy seeds, we can't think of a better way.
Bagel Bar East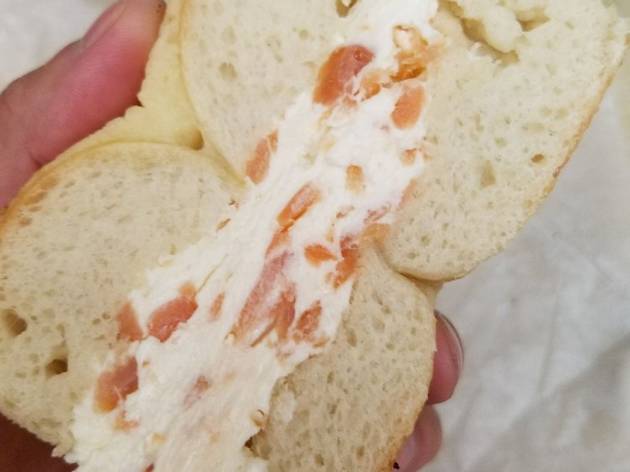 Bagel Bar East.
A classic bagel diner in North Miami, the menu here goes way beyond those densely-doughy orbs and delves into comfort food staples like egg omelets, challah french toast, hot pastrami on rye and matzah ball soup. But you're coming here for the bagels (or bialys which are equally good) so make sure you get an "everything" with their homemade Nova cream cheese packed with chunks of smoked salmon.
Bagel Bar East, 1990 NE 123rd St., North Miami
1990 NE 123rd St, North Miami
Mo's Bagel and Deli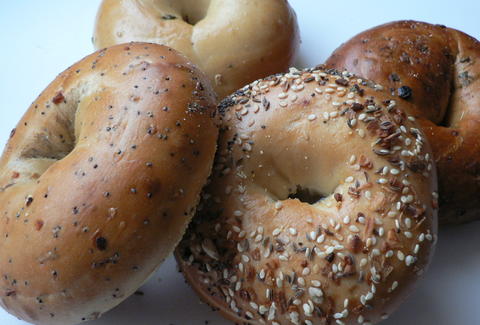 Moe's bagels.
An Aventura stalwart for over twenty years, this NY-style deli is where you'll find authentic hand-rolled bagels with a serious tan. And no new-fangled flavors either – just the classics like poppy, sesame, salt, garlic, and everything. In addition to platters of smoked fish, blintzes and deli meat sandwiches there is a variety of bakery items such as rugelach, challahs, babkas, and coffee cakes to satiate your sweet tooth.
Toasted Bagelry


Toasted bagelry.
A downtown pioneer, Toasted stepped in to make sure  bagels are available to every kale-juice guzzling aspiring influencer in Brickell  who gets distracted after their Soulcycle class to indulge in these bready delights. Best of all the iced coffee comes with coffee ice cubes, and your coffee refills are free.
Toasted Bagelry, 83 SW 8th St., Miami (Brickell)
Toasted Bagelry, 3693 SW 22nd Terrace, Miami (Gables)
Sage Deli


Sage Bagel.
If you're hell-bent on getting the crustiest bagel near the Miami-Dade line you'll have to venture to Hallandale Beach for these bronzed buns. You may be in Broward but their gourmet bagels look, feel, and — most importantly — taste like they came straight out of Brooklyn. Going strong since 1973, here's a breakfast joint that doesn't need gimmicks to get people in the door. Quality bagels will draw the masses.
Sage Deli, 800 E W Hallandale Beach Blvd., Hallandale Beach
800 E W Hallandale Beach Blvd., Hallandale Beach
New York Bagel Deli


NY Bagel and deli co.
A staple in North Beach for almost two decades this spot caters to beach goers and locals with its unique varieties like the dark, wheaty Mediterranean version with olive oil, sesame and poppy seeds, garlic, and Parmesan. Their giant salad bowls with "you pick" toppings are also a major draw, making this an easy lunch spot.
El Bagel


El Bagel Miami.
A roving pop-up bagel truck started by young entrepreneur Matteson Koche, these artisianal beauties come in limited quantities and for now can only be had on Saturday mornings at Boxelder in Wynwood. A Sunday location at Vice City Bean is in the works – check their Instagram for updates.
El Bagel, 2817 NW 2nd Ave., Miami
2817 NW 2nd Ave., Miami