Could this be the Best Happy Hour in Miami: DECK sixteen at Hyatt Centric
The Vibe: The vibe at Deck Sixteen, Hyatt Centric's bar and lounge, is reflective of the hotel's style and decore – simple, modern and chic, yet warm and inviting. The intimate space feels more like an upscale living room than a bar (they actually sometimes refer to it as their 'Library') – classic board games adorn the tables (you know, in case you feel like playing a game of Jenga), bookshelves line the walls and couches invite guests to lounge and unwind after a long day at work. A quick step onto the hotel's outdoor balcony at sunset offers stunning views of the city's skyline you'll be hard pressed to find elsewhere. Here, the bartenders make it a point to learn your name from the get-go, and are full of wild stories, anecdotes and interesting cocktail suggestions if you're open to a little conversation. Odds are, you'll leave feeling like you caught up with a long lost friend.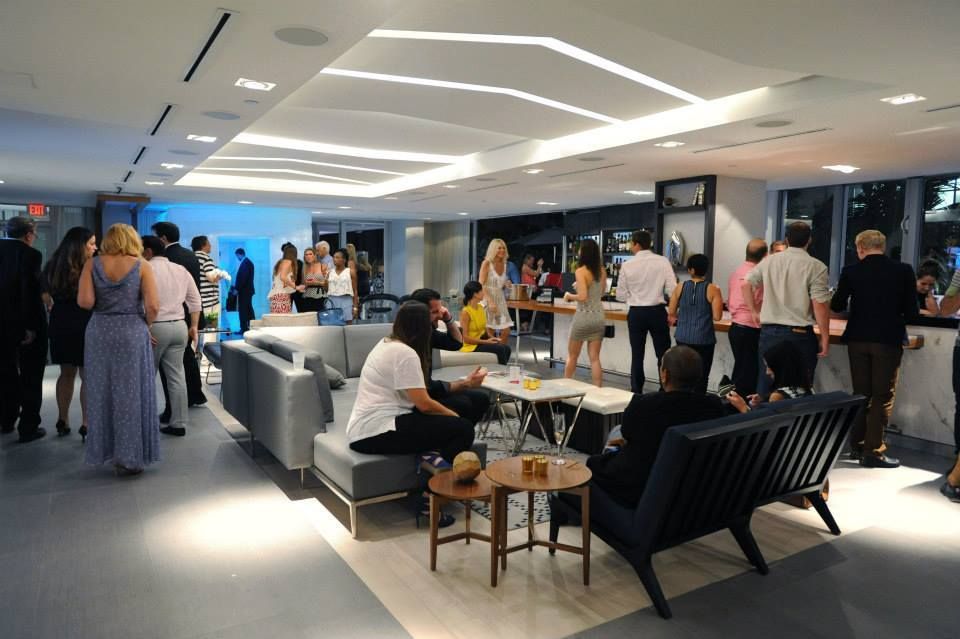 The Deal: During Happy Hour, which takes place daily from 5-8 p.m., Deck Sixteen offers cocktail and bite specials for $6. If you're not in the mood for cocktails, you can also take advantage of specially priced Spanish Cava, Mimosas and Bellinis. Here's what we tried:
Mini Cuban Sandwhich – (below) don't let the word 'Mini' fool you; this little guy is surprsingly satisfying for its size, and good enough to give your favorite Cuban bodega a run for its money.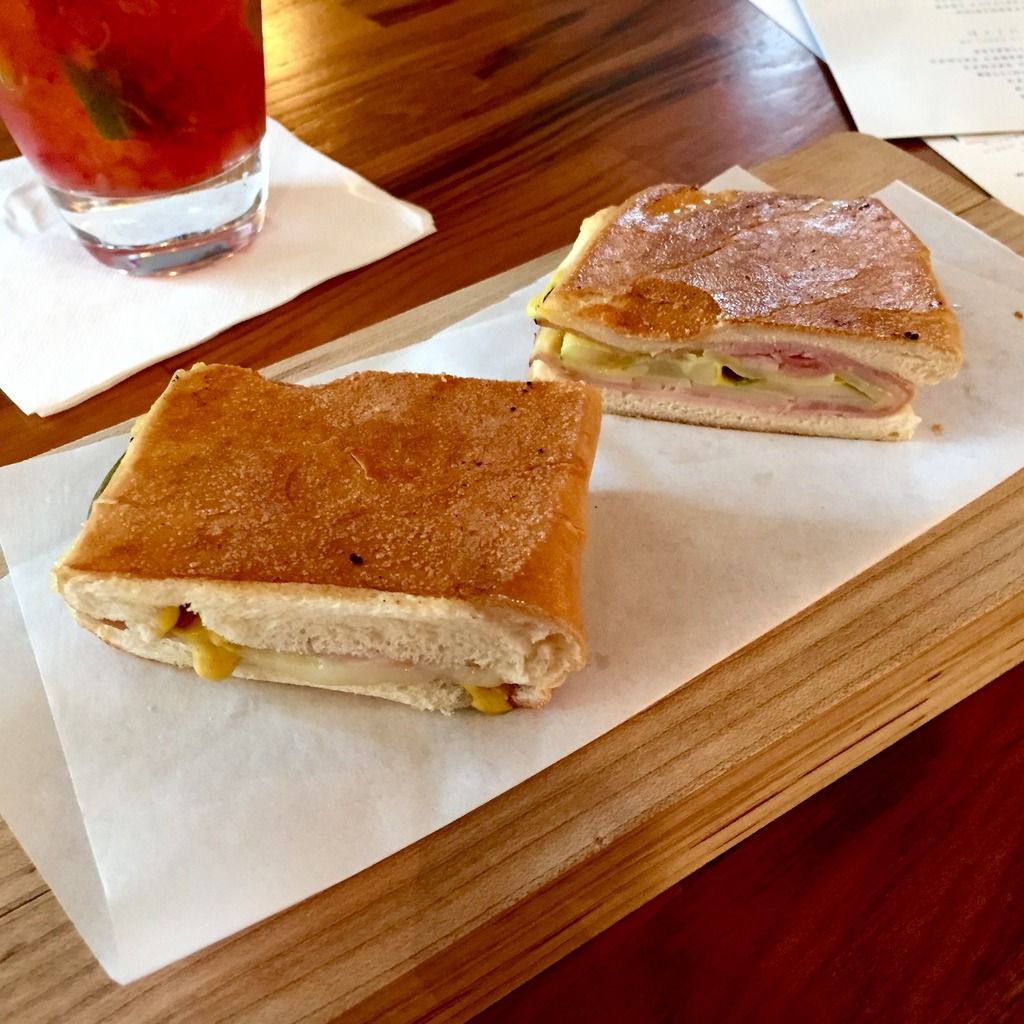 Mini Idiazabal Sandwich – (below) the perfect option for a light appetite.
Cured Mix Olives – (below) so earthy and full of flavor, you'll enjoy it even if you're not an olive fan.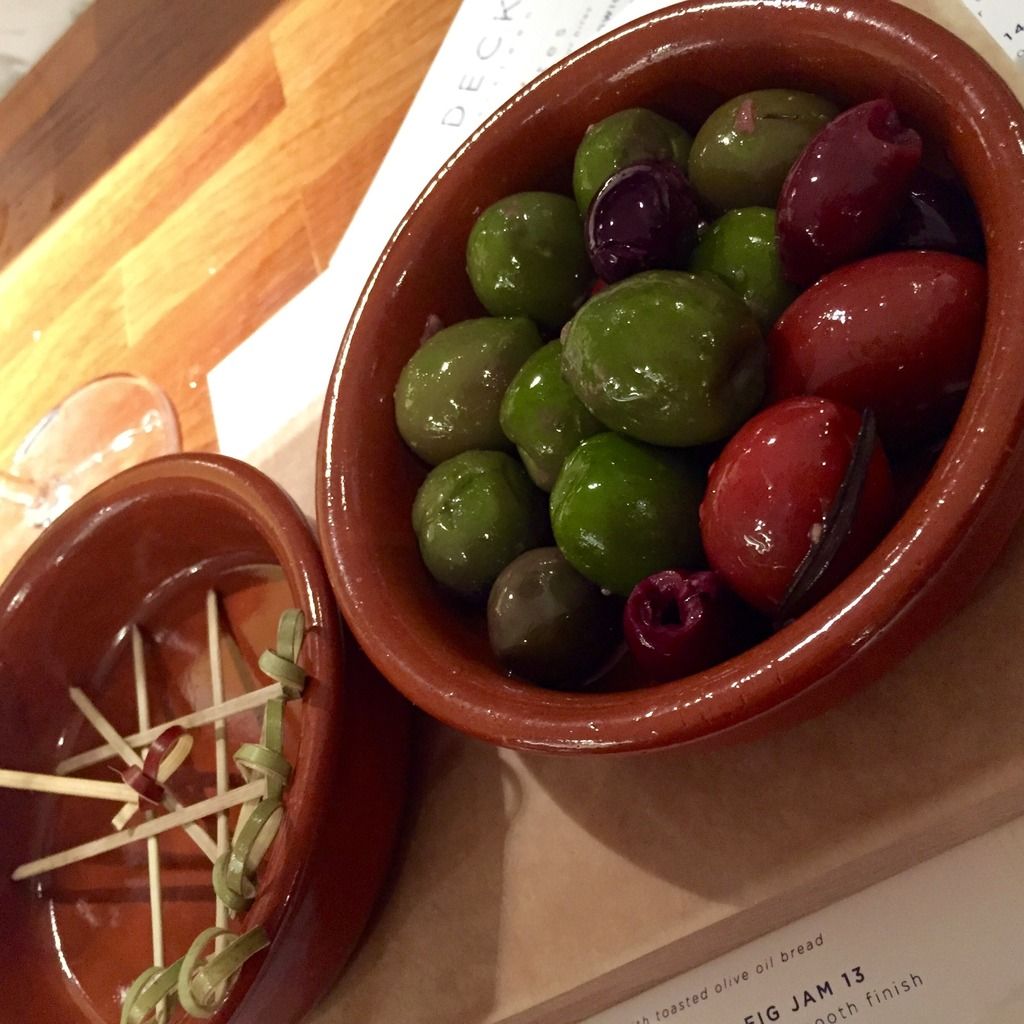 The Real Dill – (below) Absolut Elyx vodka, fressh lime and lemon juices, agave nectar, english cucumber and a dill sprig. This one's not on the '6 on sixteen' menu, but we wanted to include it because it's the most refreshing Cucumber Martini we've had in a while. $14
Caprioska – (below) Pinnacle vodka, lime and sugar. Tastes just like a Miami afternoon.
Margarita – (below) Sauza Blue Tequila Siver, lime juice and Triple Sec…a classic.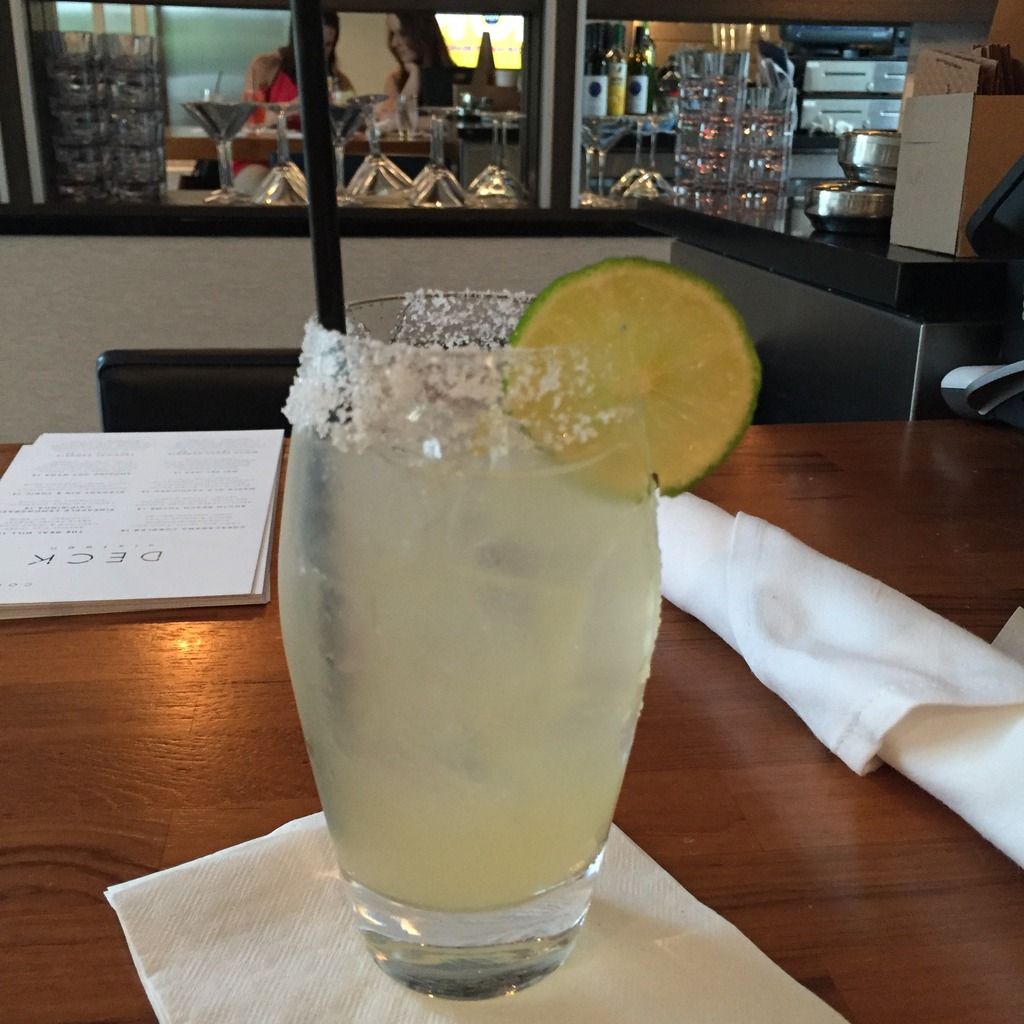 The Crowd: Despite being a hotel, at Hyatt Centric's DECK sixteen you'll find a mostly local crowd during weekday happy hours. Whether they currently live in the area or grew up in Miami and are returning for business or vacation, it seems almost every patron has stories of life in the Magic City and isn't shy about sharing them. You shouldn't be surprised to suddenly find yourself engrossed in conversation with a perfect stranger at the bar, whether it's the general manager or the person enjoying a mojito next to you. Something about the laid back casual atmosphere just makes sparking connections seem effortless and completely natural.