Could this be the Best Happy Hour in Miami: Segafredo Brickell
For the seventh stop on our search for the Best Happy Hour in Miami, we left Miami Beach and headed to Brickell where Segafredo's recently launched Friday party, Sunset Sessions, was in full swing.
The Vibe: No matter what day of the week it is, Segafredo never seems to lack action. It's spacious outdoor garden bar is perfect for soaking in golden Miami afternoons while sipping on a Sunset Raz, and the inside hall transforms into a lush hookah and cocktail den brimming with attractive patrons at night and during special events. Telescope Thieves performs a live DJ set during Sunset Sessions every Friday, and it isn't unusual to see patrons ordering bottles at 6 p.m.
Prices/Deals: Despite the ritzy crowd and all the bottle popping, Segafredo's happy hour prices are some of the most reasonable we've seen on our quest. Their happy hour menu includes a diverse assortment of tapas and cocktails, all priced at $6 daily from 4-8 p.m. The cocktails are simple and satisfying, and the dishes look and taste like they're worth a lot more than $6. Here's what we tried:
Spicy Cucumber Cilantro Margarita – (below) Jose Cuervo, Combier, fresh lime juice, Agave nectar, fresh cucumber, jalapeño and Cilantro microgreens. Be careful, this one has serious kick.
Black Bourbon – (below) bourbon whiskey, blackberry, lime juice and simple syrup, topped with club soda.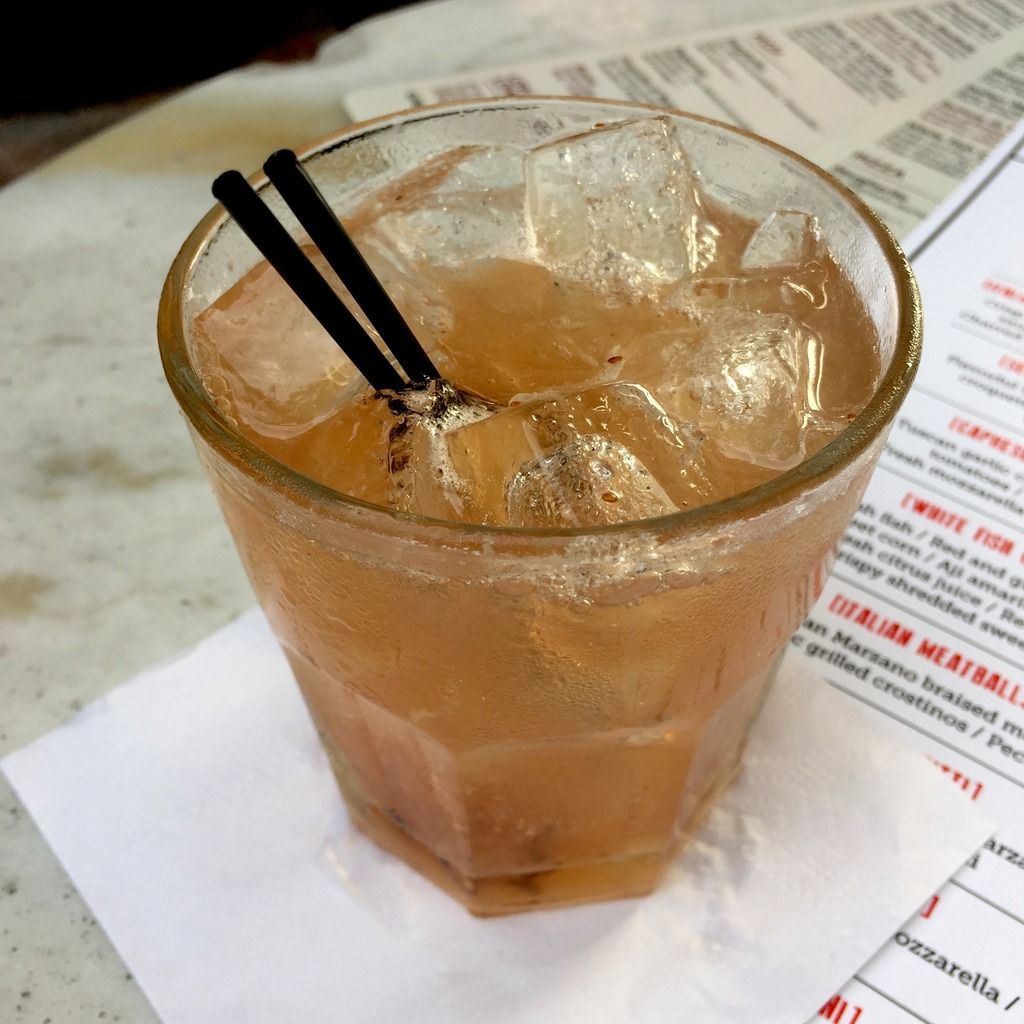 Sunset Raz – (below) gin, raspberry, lime juice and simple syrup, topped with sparkling wine.
Mojito– (our favorite, below) Bacardi light, fresh lime juice, mint, simple syrup and club soda. A classic done right.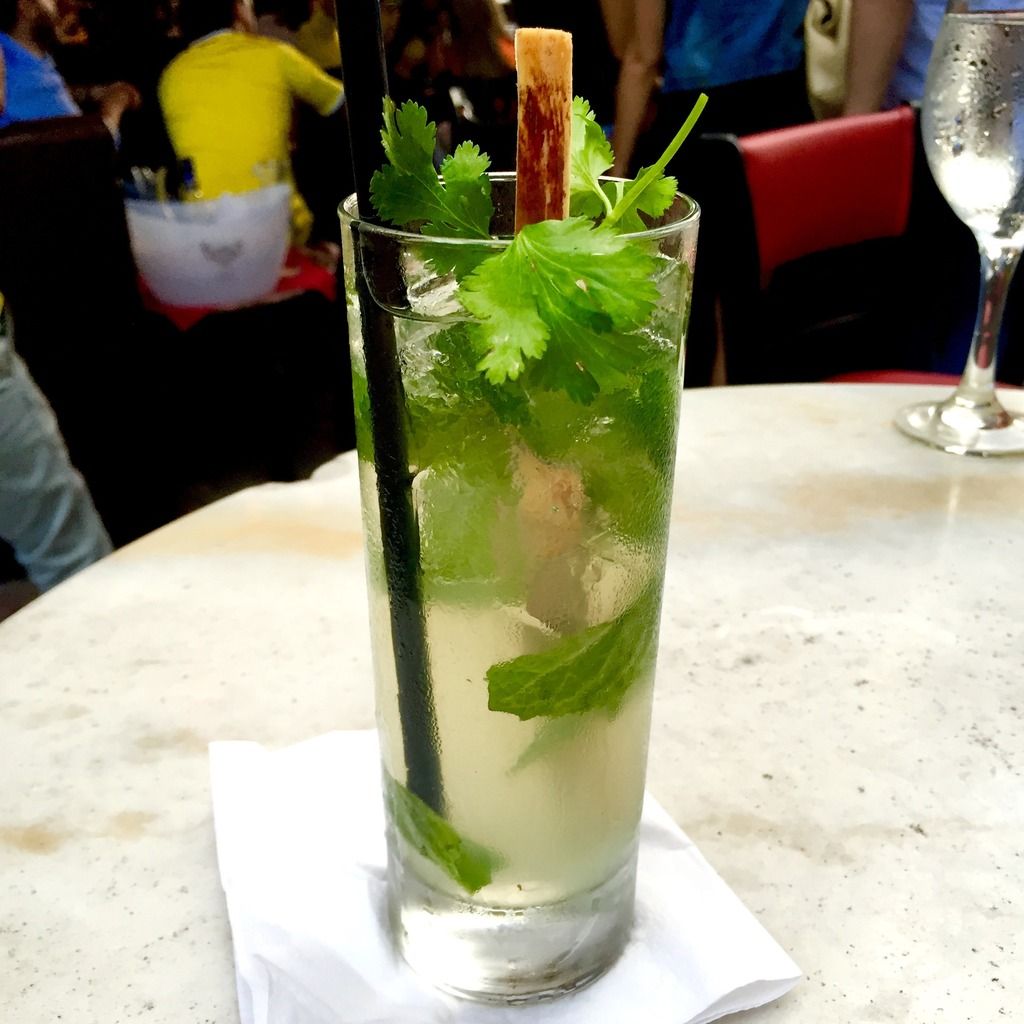 White Fish Ceviche – (our favorite, below) fresh fish, red and green peppers, sweet corn, aji amarillo, mango, fresh citrus juice, red onions and crispy shredded sweet potato.
Caprese Bruschetta – (below) Tuscan garliccrostino, heirloom tomatoes, sweet basil, fresh mozzarella and balsamic glaze.
Pizza Bianca – (below) ricotta truffle cream, mozzarella, garlic, basil and truffle oil.
Grilled Mediterranean Octopus – (below) sous vide octopus, chorizo, fingerling potatoes, white beans, arugula, white bean puree and smoked paprika vinaigrette.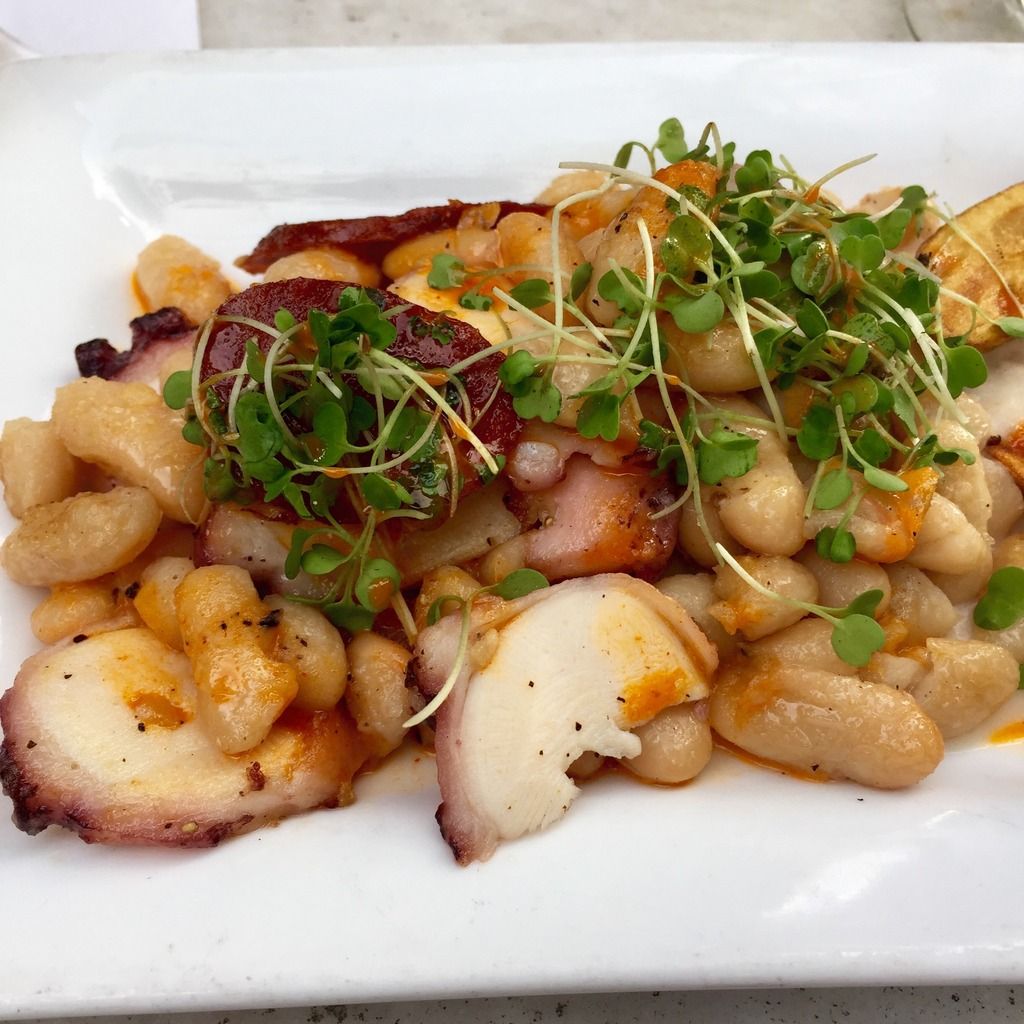 The Scene: The crowd at Segafredo during happy hour is not what you'd expect at a place giving away cocktails and bites for six bucks. Both the garden bar and the indoor hall come alive with swarms of attractive and well-dressed men and women. But rather than the suits, ties and smart work-attire you might find at Tamarina or db Bistro, Segafredo hosts a more laid-back brand of sophistication. Sleeves are rolled up, hair is let down, and everybody's usually too busy drinking or dancing to talk about work.