Sip & Savor: mezcal for days at Clandestino Pub
The bar
Clandestino Pub
The vibe
Aside from a small sign above the door, the easiest way to spot Clandestino from the street is the iconic brightly-lit sugar skull mounted on the building's facade. Stepping inside is like entering an illicit speakeasy—most of the light within comes from the bar's extensive and beautifully illuminated collection of mezcal bottles, and its cozy, underground atmosphere gives you the impression you've stumbled onto a secret among Washington Avenue's myriad watering holes.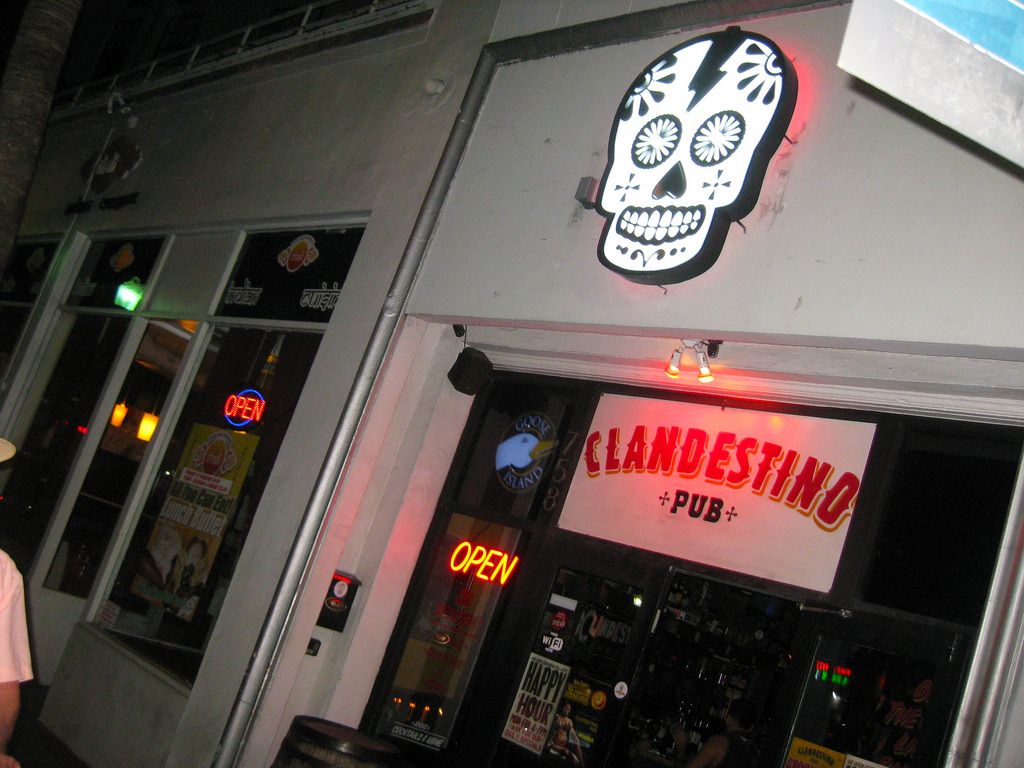 Something to Sip
Those new to the whole mezcal thing can ask owners Emmanuel 'Manu' Gonzalez and David 'El Cuervo' Alvarez for the Clandestino initiation: you'll learn all the basics and might even get to try a rare find from one of their trips to Mexico. Their signature cocktail is El Bandido ($12), a sweet and smoky take on the classic Old Fashioned.
El Bandido (Diego Texera Photography)
Other Sips
Until recently, Clandestino's crowning glory was its diverse craft beer collection. While they still offer plenty for brew fans, Gonzalez and Alvarez have transformed the spot into Miami's only true mezcaleria, featuring a selection of mezcal (some not even sold in the U.S.) and craft cocktails designed around the smoky spirit. For something sweet and spicy, El Diablito combines jalapeno-infused mezcal, hibiscus liquor, agave and passionfruit ($12). The Sangrona blends mezcal and Malbec with hibiscus and orange for a sexy take on a sangria ($12).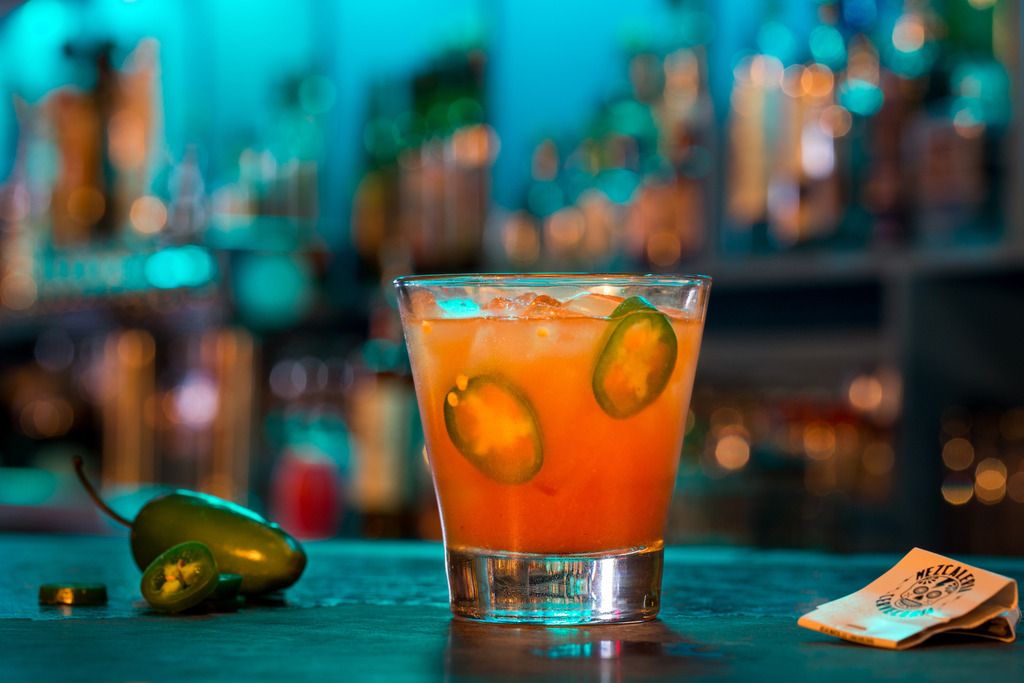 El Diablito (Diego Texera Photography)
La Sangrona (Diego Texera Photography)
The deal
On Mezcal Martes (that's Tuesday for gringos), Clandestino offers $8 mezcal cocktails all night, or $8 mezcal shots and beer. On the weekends, patrons can enjoy live entertainment ranging from open mic nights to rock and Latin bands.
The rest
758 Washington Avenue, Miami Beach (305)-397-8946
El Bandido (Or the Clandestino version of an Old Fashioned)
1 ounce of Ilegal mezcal
1 ounce of Bulleit bourbon
1/4 ounce of Ancho Reyes chile liqueur
1/4 ounce of house-made simple syrup
2 dashes of Angostura bitters
2 dashes of Xocolatl Mole bitters
Pour the ingredients in a large mixing glass and stir with a bar spoon. Serve in an old fashioned glass with a big ice cube. Garnish with one cinnamon stick and one orange peel.
The featured restaurant provided the food and drinks for the purpose of this preview.