5 reasons to spend a night out at Gulfstream Park
From cocktails to karaoke to clubbing, Gulfstream Park in Hallandale is more than just horse racing, slot machines and gambling. It just became your go-to spot for a night out. Here's why.



1. The Buzzworthy Cocktails
Whether you prefer craft creations or creative classics, Gulstream Park offers a wide array of spots to get your drink on. Our picks: True to its name, Bomba Tacos & Rum offers plenty for the rum lover, while Martini Bar offers longtime favorites amidst a clubby atmosphere. For the beer and beer-infused-cocktail fan, there's Yard House. For the wino, there's Adena Grill & Wine Bar. Choose whatever suits your fancy.
Photo: hadcrafted cocktails at Yard House.
2. The Bowling
If you're looking to unleash your inner child in style, head to Strike 10, Gulfstream Park's uber luxe bowling alley. Family-friendly during the day, the spot turns into a lounge-style playground at night complete with a 50-foot bar, disco lights, an arcade room and more.
3. The Hookah
If you're in the mood to enjoy something a bit more exotic, Mijana Lebanese Cuisine is your sweet spot. Enjoy live belly dancing on Friday and Saturday nights, aromatic and flavorful hookah, Middle Eastern delicacies, Mediterannean cocktails and more at this al fresco cafe.
4. The Dancing
You'll find your club fix at Club Fate, Gulfstream Park's high energy night club. Featuring the best in dance music curated by internationally-acclaimed DJs, Fate is the crowned jewel of Gulfstream Park. The club is open Thursday-Saturday and Monday from 5 p.m. – 6 a.m.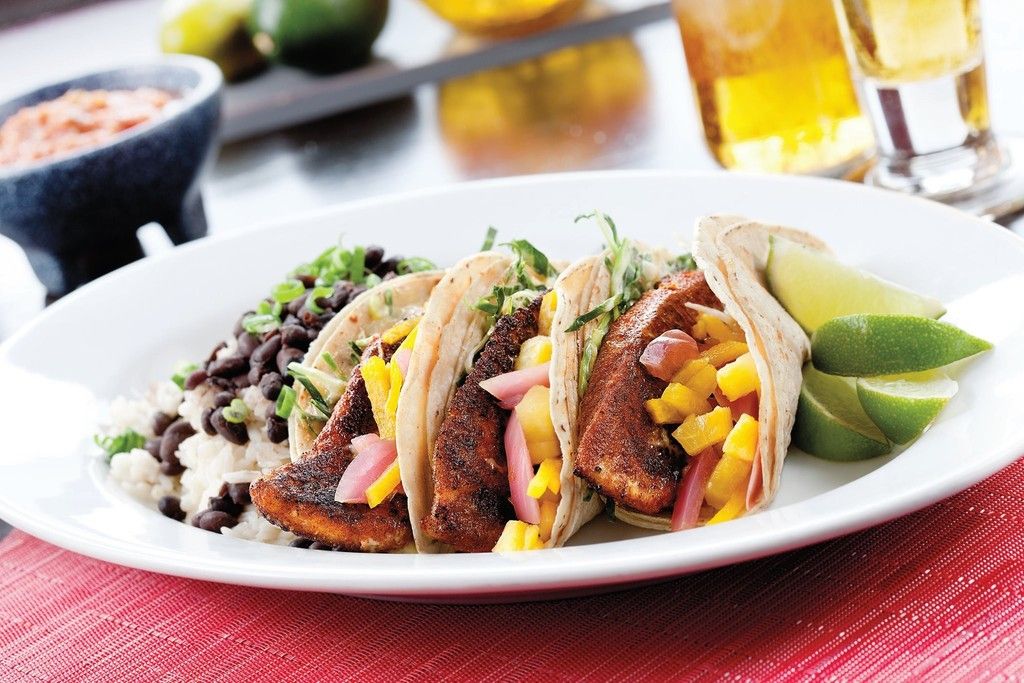 5. The Food
A night out on the town might usually center around drinks and dancing, but having a great selection of food definitely helps. Even the most discerning foodies will find something to sate their appetites among Gulfstream Park's bevvy of restaurant options. For the fan of southern comfort, there's Cluckers. For the surf-and-turfer-er, there's III Forks. In the mood for Italian? Look no further than Il Gusto or Basil's. And if you really want to start the fiesta, check out Cantina Laredo or Bomba Tacos & Rum.
Photo: tacos at Bomba Tacos & Rum.
Bonus: The Karaoke
You read correctly – Gulfstream Park will soon be adding a brand new $2.5 million karaoke venue to its list of attractions. The Tel-Aviv-based concept, PlugIN, will take up 11,000 square feet on Gulfstream's second level – that's enough space to accomodate 18 private karaoke rooms equipped with state-of-the-art studio and visual equipment. PlugIN is expected to open by year's end.
Photo: SunSentinel