Last Thursday, September 24, Dujour Magazine hosted a private welcoming party for the Miami Heat's new team member, Amar'e Stoudemire. In addition to being a six-time NBA All-Star, the new Heat power forward is also a South Florida native. He told Miami.com he was excited to be playing for Miami, a city where he has such history. Shareef Malnik, owner of The Forge, and Jason Binn, Founder and Publisher of Dujour Magazine, also hosted Miami Heat players Chris Bosh, Greg Whittington, Justice Winslow, Keith Benson, Luol Deng, Coach Spoelstra and more at the red carpet event, as well as local VIPs and entrepreneurs. Miami Beach Mayor Philip Levine was also in attendance. A special live performance of Michael Jackson's "PYT (Pretty Young Thing)" by the cast of Project F preceded dinner prepared by The Forge's Executive Chef, Julia Doyne.
(L-R) Amare Stoudemire, Mayor Philip Levine and Chris Bosh, below (photo/Getty Images)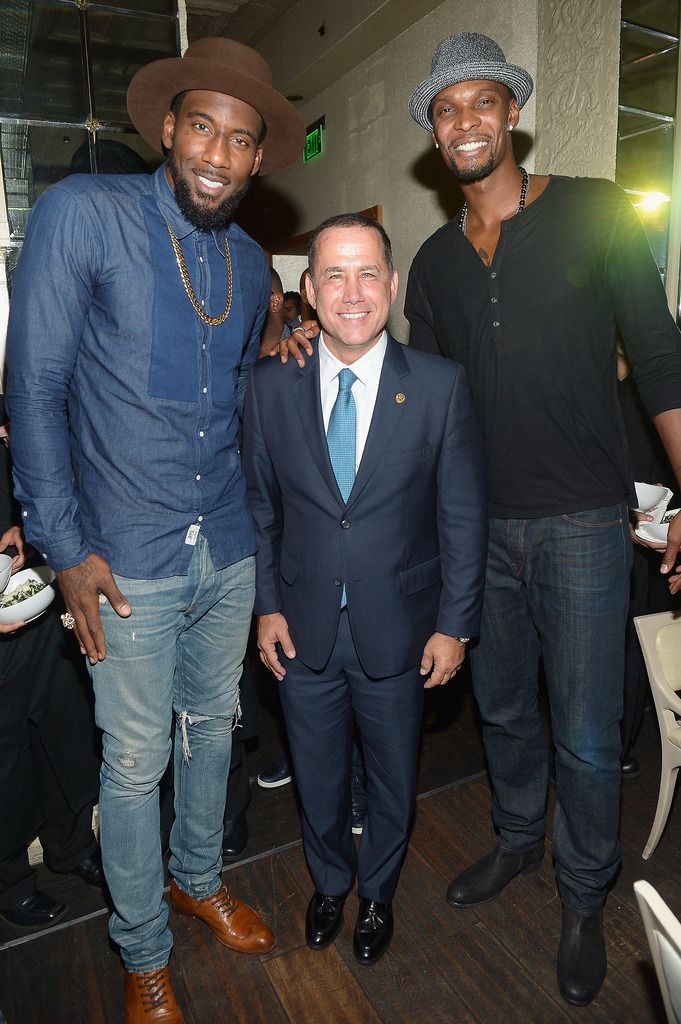 Digital Access For Only $0.99
For the most comprehensive local coverage, subscribe today.
(L-R) Chris Bosh, Founder of DuJour Media Jason Binn, and Amare Stoudemire, below (photo/Getty Images)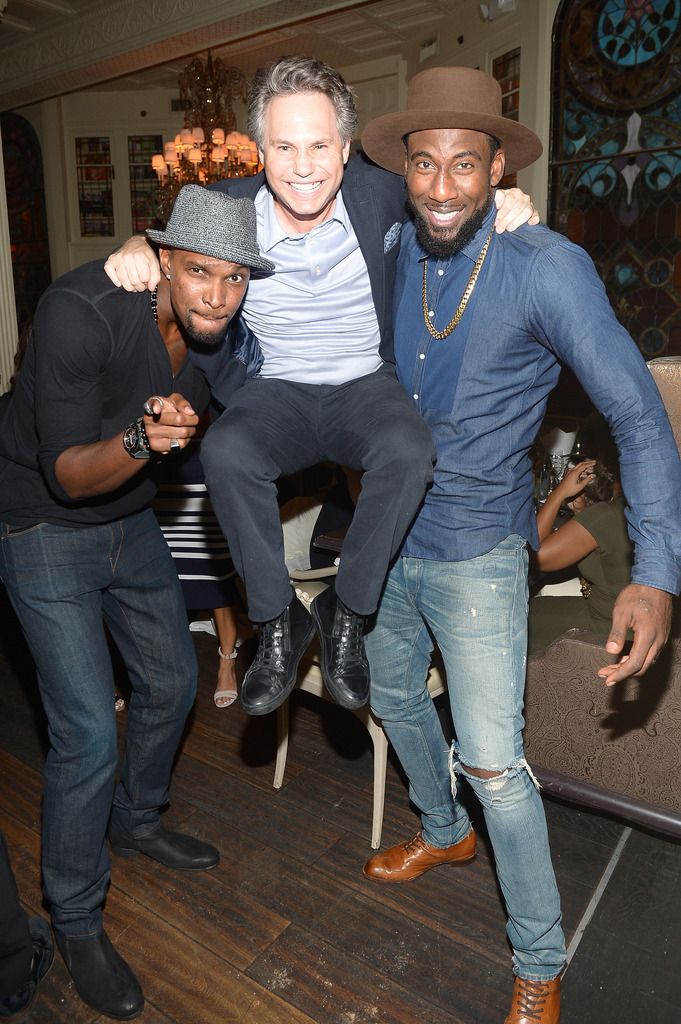 Head Coach of the Miami Heat, Erik Spoelstra (L) and Founder/CEO DuJour Media Jason Binn, below (photo/Getty Images)