Could this be the Best Post-Party Brunch in Miami: Prime Fish
Photo/Miami City Social
The Vibe: Housed in a historic villa tucked away amidst lush greenery in Miami Beach's idyllic South of Fifth neighborhood, Prime Fish feels more like a private oasis than a Miami Beach hotspot. Most brunchers amble in and choose seats in the shade of the enormous gnarled tree that stands watch over the front courtyard. Inside, rows of endless brunch dishes make you feel as though you're at a family holiday party. The sultry jazz or lounge music that drifts softly across the airwaves almost makes you forget you're at a restaurant known for its glitzy crowd and lively late night atmosphere. Prime Fish for brunch is the perfect place to be if you have an aching head and a monstrous appetite.
The Food: During Prime Fish's brunch, 49.00 will get you bottomless mimosas, Bellinis, and Bloody Marys, your choice of one signature menu item, and all-you-can-eat access to a stunning buffet of delicacies including home fries made with duck, various flans, chicken and fish salads, baked ziti, smoked salmon, and the most mind-blowing fish cakes you'll ever eat – and that doesn't even begin to sum up the enormous spread. Here's what we tried:
As our signature dish, we chose the Maine Lobster Omelette, served with creme fraiche and Ossetra caviar, and the Steak and Eggs (both below, add $15 to total brunch price for Main Lobster and $10 for Steak and Eggs).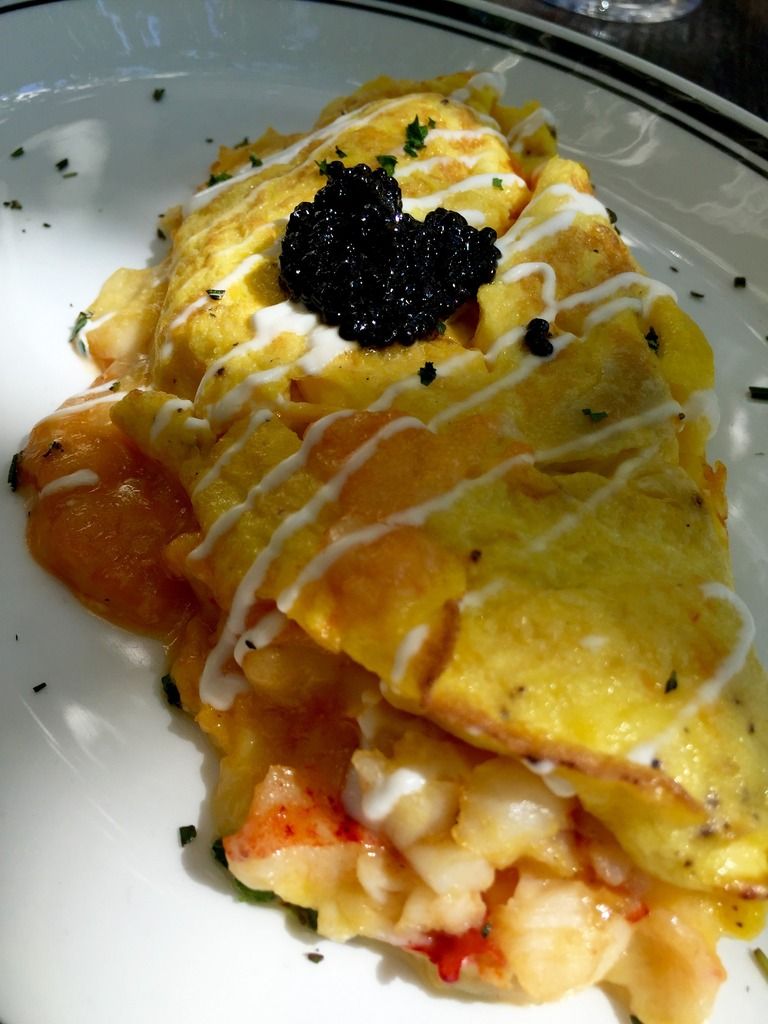 We had some mimosas and bellinis (below)…
…tried the Bloody Mary (below, served with a spicy cinnamon rim)…
…and then we hit the buffet, which is all included in the $49.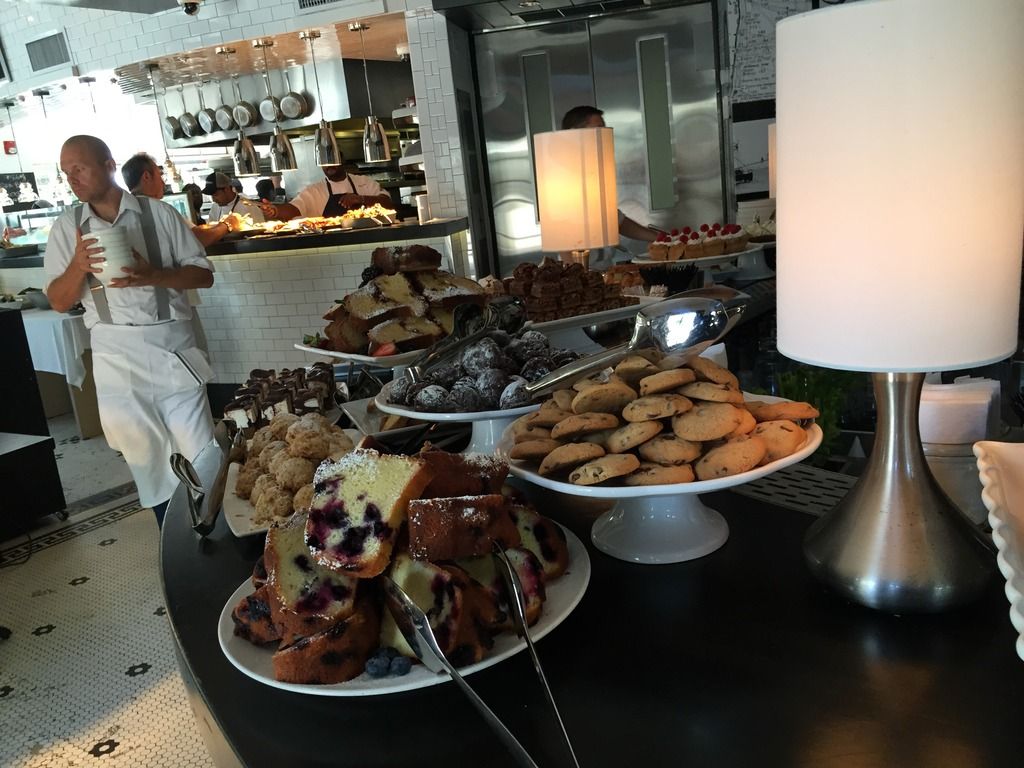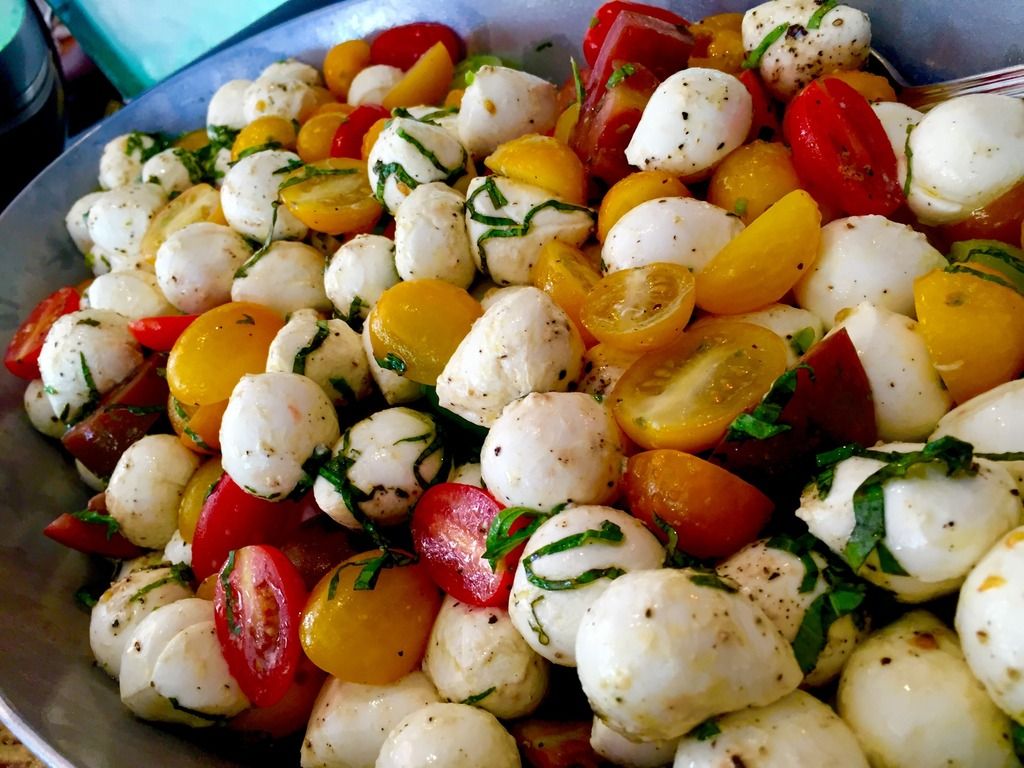 The Crowd: Prime Fish's brunch crowd is the epitome of casual, effortless style. Ladies in their twenties conversing in French, artsy-chic couples sporting round Willy Wonka shades, middle-aged professionals sipping Bloody Marys and enjoying the warm Miami breeze…the spectrum is wide and diverse, but it works in a very relaxed and langorous "I-just-can't" way. The service is personalized and courteous – our waiter had us in stitches over stories of the missile-like seeds that fall every few minutes from the great tree, while also managing to make sure we always had a drink on the table or on the way and advising us in between Bellinis that "alcohol is the best cure for any hangover." The great hospitality, combined with the quality of the food and the diversity of the crowd, make it a great Sunday spot to try out the next time your weekend shenanigans leave you in the mood for a hearty meal and a nice, tranquil environment.