These five bars are changing the cocktail scene in Miami
Radio Bar
Nearly every social activity you can think of in Miami can be interpreted as an opportunity for drinking. We have lounges built just to satisfy our need to pregame and after-hours clubs created so we can keep the party going far longer than any healthy person should. Hell, we even adopted brunch culture as an excuse to day drink every weekend. (If you thought there was any other reason, we're flattered, but you're wrong.)
That said, there's no reason why you should have to settle for vodka cranberries, drugstore-mix piña coladas and run-of-the-mill mojitos. Expand your drinking horizons and cultivate your palette with 5 bars we think are changing the cocktail scene in Miami.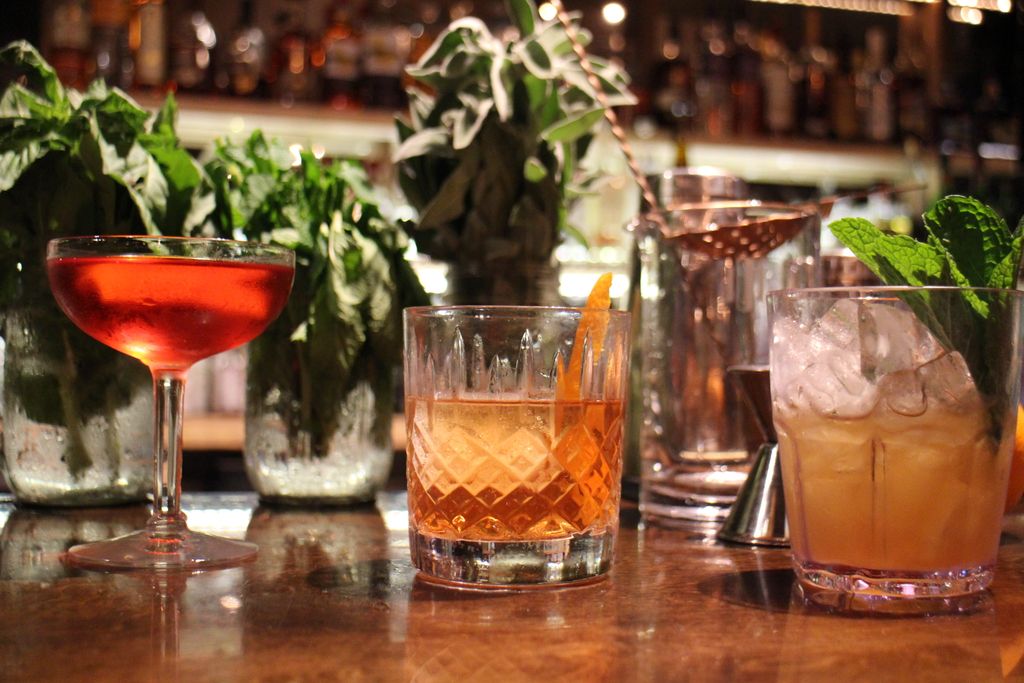 1. Radio Bar
Between its hidden back-entrance and old-school theme, the Beach doesn't get more hip than Radio Bar. Teddy Collins and his team of expert mixologists are as creative behind the bar as they are skilled – whether you go for their beat and ginger infused Beat It, or the more traditional Rum Old Fashioned. Did we mention they also serve six different kinds of gourmet grilled cheese? Check out their weekly events here, or head on over on a Friday or Saturday night if you really want to party. Cocktail prices: $8-$12. Located at 814 1st Street, Miami Beach.
2. Repour
When it comes to being hip, Repour is on the same tip as Radio Bar – yet far more private. Located in on South Beach's iconic and intimate James Avenue, it feels more like a secret basement speakeasy than a lobby bar. Ladies will no doubt appreciate the bar's talented (and seriously buff) male bartenders, but you don't have to be searching for eye candy to enjoy the tantalizing creations this dream team is capable of shaking up. Menu items change seasonally, so you can always look forward to trying something new. Check out Repour's weekly event schedule (which features a Drunken Spelling Bee and Bar Wars) here. Cocktail prices: $12-$19. Located at 1650 James Avenue, Miami Beach.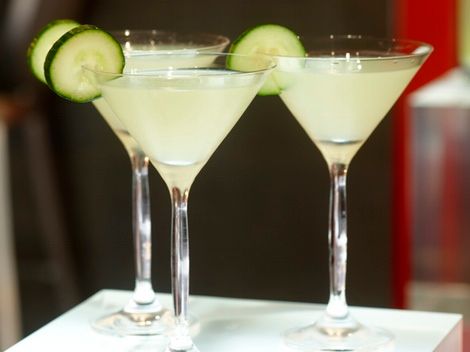 3. Katsuya
Where Radio Bar and Repour bring that speakeasy/dive bar flavor, Katsuya is all about quintessential South Beach sophistication. Posh and glitzy, it's star-studded clientele and prime location in the swanky SLS Hotel have established it as one of the top places to see and be seen in South Beach, but trust us on this – the reputation isn't purely superficial. Here, you'll find some expertly crafted cocktails to satisfy nearly every palette, from their rosemary-and-Moscato-infused Evergreen Fizz, to a watermelon and cucumber spin on the classic Mojito. Cocktail prices: $6 for select cocktails during Happy Hour Mon-Friday from 7-9 p.m. in the Dragon Lounge. Cocktails normally priced from $15-$20. Located at 1701 Collins Avenue, Miami Beach.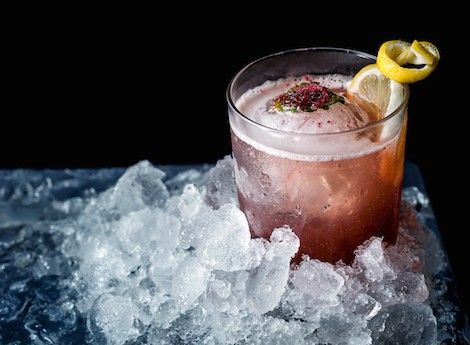 4. Drinkhouse Fire & Ice
Miami's only ice bar has more to offer patrons than just a chilly experience. Next time you're in the mood for an interesting drinking experience, forego the ice bar and grab a seat at the Fire Lounge, where expert mixologists will whip you up a range of interactive cocktails that will engage all of your senses. Adventurous drinkers will get a kick out of their Glacier Water, which comes with a pinch of crackling candy for chasing, and their Shocktail, served with a Schezuan button to numb your tongue and open your taste buds. Cocktail prices: $12-$26. Located at 1672 Collins Avenue, Miami Beach.
5. Bond Lounge
Recently opened last November, Miami Beach's newest cocktail den-nightclub hybrid has worked hard to earn that title. On the surface, it offers everything you'd expect from a South Beach club – thumping beats, elaborately-clad dancers, velvet rope tables and exorbitant drink prices. The difference? You're paying $18+ for a thoughtfully-crafted cocktail rather than a standard Jan-and-Coke (what other club offers Truffle Martinis?). Featuring unique ingredients, creative flavor blends and beautiful presentation, Bond's cocktails will make you feel better about every dollar you spend on them. Cocktail prices: $18-$26. Located at 1905 Collins Avenue, Miami Beach.