10 outdoor activities in Miami that aren't the beach
Heading to the beach might be your go-to plan for outdoor activities in Miami. We're here to help you expand your horizons with plenty of different ways to relax or stay active and enjoy the Miami sunshine around the city. 
Kayak or mountain bike at Oleta River State Park
The mountain bike trails at Oleta River State Park (pictured at top) are challenging with levels varying from beginner to advanced. At 1,043 acres Oleta's tailor-made for the bumpy, hill-filled and even flat trails that meander through scenic trees, plants and vegetation. You can also paddle through the waterways that lead out to the bay and a sandy beach. There are canoes or kayaks for rent as well as bikes or you can bring your own. Grab an al fresco lunch at the waterfront Blue Marlin Fish Restaurant. 
3400 NE 163rd St., North Miami Beach; 305-919-1844
Hike at Greynolds Park
First thing you'll notice at Greynolds Park is the hill that leads to the rock quarry Observation Tower at the center of this park in North Miami Beach. Hike up the hill along the rock quarry stairs for a cardio workout and the best view of the park. Otherwise stay on the various paved paths for a walk, jog or bike ride or rough it through several nature trails. The hardwood and mangrove hammocks are a sight and perhaps bring along the clubs for a shot at their nine-hole golf course.
17530 W. Dixie Hwy., North Miami Beach; 305-945-3425
Swimming at Venetian Pool
In the heart of residential Coral Gables, is a pool like no other, an oasis really. The Venetian Pool is not a traditional pool given it's built entirely of coral rock and features two lookout towers and waterfalls, loggias, porticos, a signature bridge and palm trees to accentuate the tropical feel. The pool is rather deep and at 820,000 gallons of spring water also allows for cave-like grottos perfect for exploring by experienced swimmers. The pool is not open to children 3 and under.
2701 DeSoto Blvd., Coral Gables; 305-460-5306
Walking & Biking Tours in Wynwood, Little Havana and Coconut Grove
Explore various parts of the city on a guided walking or bike tour. The most colorful by far are the Wynwood mural tours (Meet at 2 p.m. at Bayside Marketplace, 401 Biscayne Blvd., Miami; 305-604-0001 for Wynwood bike tour) where guides provide insight and history into the various street artists whose work adorns several buildings. In Little Havana (Meet at 3:45 p.m. at Las Pinareros Fruteria for a 4 p.m. tour, 1334 SW 8 St., Miami; 305-375-1621 for Little Havana walking tour) murals are also starting to pop up but Calle Ocho, Domino Park, Cuban Memorial Boulevard and historic homes are the key tours here. One of Miami's most historic neighborhoods Coconut Grove (Meet at 9 a.m. at Miami City Hall, 3500 Pan American Dr., Coconut Grove; 786-346-3356 for Coconut Grove bike tour) is where you can bike and explore roads filled with huge banyan trees and historic homes built in a variety of architectural styles.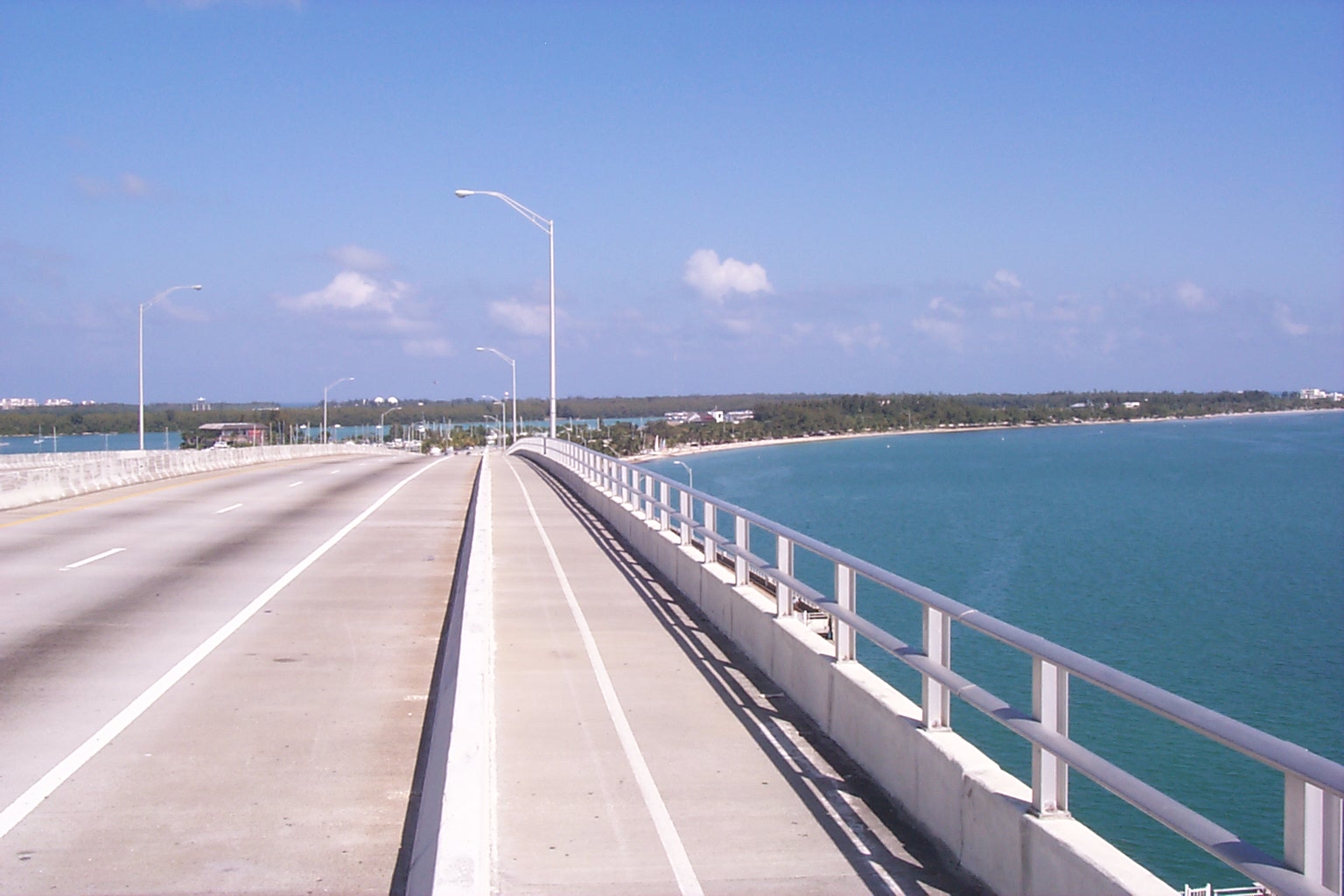 Traversing the Rickenbacker Causeway to Key Biscayne
The Rickenbacker Causeway or William Powell Bridge, is what gets you on to the island of Key Biscayne. Sure, it leads to great beaches at Cape Florida and Crandon and to the lighthouse but making it over the bridge is a great workout and you can't beat the view. At 76 feet and 10 inches at its highest point and nearly a mile each way, biking, jogging or walking across it is an accomplishments of cardio proportions.
Via South Miami Avenue or I-95 North Exit 1
Dog-friendly Tropical Park
Bring the pooch to Tropical Park for a good time outdoors while you enjoy a day of soccer, running, basketball, hitting at the batting cage, boxing and racquetball. A lighted soccer field means you can get a post 9-5 workout, practice your stance and swing in the batting cages, get in a few games of basketball, run on either the paved walkways or the track & field track, swing a racquet on either a tennis or racquetball court and go a few rounds in the boxing ring.
7900 SW 40 St., Miami; 305-553-3161
Volleyball & Outdoor Gym at David T. Kennedy Park
Coconut Grove's sailboats and Bayfront view are the ideal backdrop for an outdoor workout at David T. Kennedy Park. Work your way through the outdoor gym using all their workout apparatus and tone your body from head to toe. You can also get some sand in your toes while you serve, volley and spike your way to match point on their sandy volleyball court. 
2400 S. Bayshore Dr., Coconut Grove; 305-416-1133
< p class="MsoNormal" style="margin-bottom: .0001pt; line-height: normal;"> 
Picnic with a bayview at Alice Wainwright Park
Just a few minutes from Kennedy Park, tucked along a tree-lined street near the bay where Sylvester Stallone and Madonna once lived is Alice Wainwright Park. It's the ideal location for a Bayfront view picnic in one of their covered picnic areas or al fresco where you'll have a great skyline view. Take a walk through the nature trail at this 28-acre park or shoot some hoops on their full basketball court.
2845 Brickell Ave., Miami; 305-856-6794
Lunch with a cruise ship view at PAMM
Lunch at Verde at Pérez Art Museum Miami isn't only gourmet and delicious, it's also got a spectacular view. With lush multi-dimensional gardens and a canopy overhang, the shady area also has great breezes. Sit for lunch at an outdoor table or better yet, get it to go and sit on their steps that extend down to the water. This is where to see our port in action and watch the cruise ships as they depart.
1103 Biscayne Blvd., Miami; 305-375-3000.
Cruise South Pointe Park
South of Fifth on South Beach has been gaining popularity and residents for nearly a decade now so revamping South Pointe Park was a necessity. They spent a pretty penny and revived the park with an entirely new look. The 17-acre urban park features paved pathways for skateboarders and cyclists or you can hang out with your dog along the grassy area or at the Bark Park. Kids will love the interactive water features and the new Pier with the cool namesake sign. 
One Washington Ave., Miami Beach; 305-673-7779