Hey Philly, we were cool with your Wawa until you insulted Publix
So Wawa opened up in Broward yesterday, and we wrote this:
Wawa – glorified 7-Eleven or heaven on earth? Either way, it's open now.
This is a legit question. I mean, why should we be all excited about a gas station with a sandwich menu?
Turns out the people in Philadelphia seem to take their Wawa pretty seriously. A writer for Philly.com got all up in our grill for questioning if Wawa is Philadelphia's gift to South Florida. (It's not. Dizengoff is.)
A writer for @Miamicom threw a little shade on our beloved @Wawa & as true Philadelphians, we threw some right back. https://t.co/SelZMIihgE

— Stephanie Farr (@FarFarrAway) July 28, 2017
Miami, the innovator of selling shrimp on the side of the road, owns gourmet convenience store food. There are easily 10 restaurants inside Miami-area convenience stores and gas stations that serve food worthy of standing in line. An overstated sandwich is not one of these items. I mean, come on – we even have Dom Perignon delivery service now.
Our gas stations have Spanish paella, Venezuelan sweet corn cachapas, Mexican burritos al pastor, hipster acai bowls and no shortage of Cuban coffee, warm, toasty Cuban bread, pastelitos and croquetas.
You have gas station wine? We have a wine bar, craft beer store and a Spanish tapas restaurant that earned a three-star (Excellent) review from the Miami Herald inside a Mobil station.
You really want to stand there in the shade, Philly, talking about your hoagies?
We at Miami.com are accustomed to shade, but it is the writer's disparaging remark made about our beloved Publix that has our panties in a real twist.
We don't know what a Publix is, but it sounds like a restroom.
Oh, hell to the nah.
Let us break down for you why Publix is amazing.
Publix subs, particularly the chicken tenders sub, are so deified that they have their own website to let people know when they are on sale: ArePublixChickenTenderSubsOnSale.com.
You can order this blissful bite of heaven online and pick it up at a designated time (thus cutting in front of all other hungry lunchgoers and earning their undying enmity), up until 11 p.m. when the store closes. And yeah, we know Wawa stays open all night for the drunken frat boy set, but so do some Taco Bells, and that doesn't make those Nacho Cheese Doritos Locos Tacos Supreme taste any better.
You know what else Publix has? Warm empanadas and pastelitos.
Related content
So yeah, let others wait in endless lines for cheap gas and the walk-in beer cooler and the Utz chips. We have our gas station gems and Publix. And if it's late, and we're desperate? We still have 7-Eleven and its mighty wall of jerky. No Wawa kale salad is gonna top that.
Related content
If you really want to take this feud to the next level: Philly Cheesesteak versus the Cuban Sandwich.
We await your reply.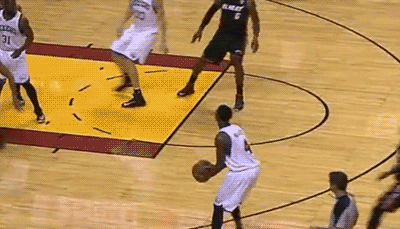 * Everybody at Miami.com contributed to this report.