9 Worst Traffic Nightmares of Miami
Driving in Miami is a torment. Even traffic apps secretly hate it (I'm pretty sure I heard Waze tell me to f**k off when I tried to get to work yesterday). If you live here, you're used to it. If you don't…good luck.
Here are the worst traffic nightmares of Miami
1. Whenever school is in session.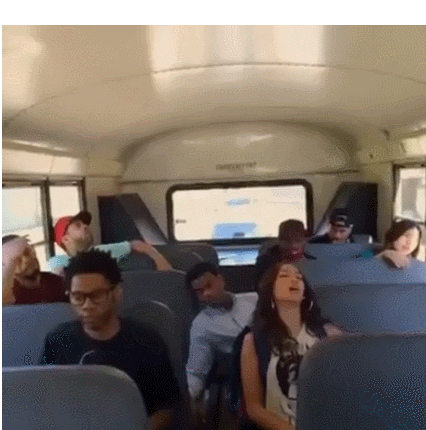 Yeah, you're happy those kids are out of your house and back into the classroom, but those heady days of traffic that's not quite soul killing are officially over. And that's not even counting the pick-up lines you're going to have to wait in.
2. The southbound curve on I-95 from Ives Dairy Road to Miami Gardens Drive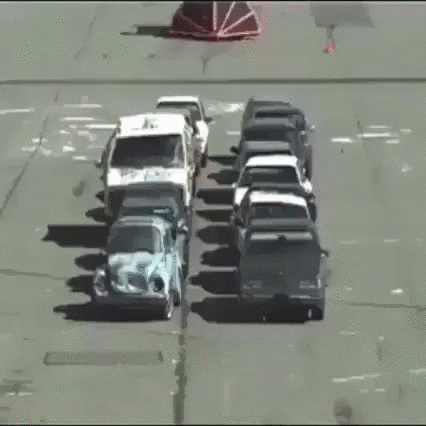 Once upon a time, in the halcyon days before the express lane quarantined everybody with a SunPass, traffic flowed freely at this spot. Now, it's a full-on standstill any time of day. Some examine their moral compasses and crumble in the face of temptation, choosing to barrel over the poles separating the express lane elite from the rest of the rabble, scratches on the paint job be damned.
3. Doral. And I mean ALL of Doral.
Doesn't matter if you're stuck somewhere between the lowest circle of hell (the intersection where 826 + 836 = agony) or paralyzed in front of the Ale House on 87th Avenue or dodging trucks the size of Donald Trump's ego on 36th Street. If you're in Doral, you're trapped in a place of great suffering and pain. It's like driving into a Hieronymus Bosch painting of the underworld, only slower.
4. Golden Glades Interchange north- or southbound.
In a past life you committed a heinous act, and as punishment you must pass through this disastrous portal designed by a madman, sometimes twice a day. It's bad year round but worse in the winter, as visitors from Pennsylvania or Quebec or New Jersey try to unravel the mysteries of the SunPass lane and end up on the turnpike to Orlando when they're trying to get to Wynwood. Late at night, mysterious lane closings drive you ever closer to doubling your blood pressure meds.
5. The Dolphin Expressway (aka 836) any damn direction before 10 a.m. or after 4 p.m.
If there was a soundtrack to driving on the Dolphin, it would start with Limp Bizkit's "Break Stuff," segue into Limp Bizkit's "Break Stuff" and end with Limp Bizkit's "Break Stuff". Yes. Driving on the Dolphin is worse than listening to Limp Bizkit. On the bright side, if you're heading east, you get a nice view of that Marlins Park you helped pay for.
6. Coconut Grove on a weekend
You don't actually want to park that car, do you? Good. All you're doing for the next hour is fuming silently while drunk people stagger past on their way to Monty's.
7. Miami Beach.
Crossing the MacArthur Causeway during Art Basel is an epic, "Lord of the Rings" style expedition. But the ride doesn't improve much after Basel. Just watch — the cruise ships leaving the port depart Miami at twice your speed. Why are you bothering? When you get there, you're probably going to overpay for your dinner. Oh yeah, hope you brought a bucket if there's a full moon. You'll need to bail sea water out of your backseat.
8. Brickell.
Question: Exactly how many condos are too many condos? Brickell's answer: There is no such thing as too many condos. And so, every five feet in Brickell, a new building rises, cement trucks rule the streets, roads are closed and you're going nowhere. Streets open one day are blocked the next, so don't even try to plot a route. Waze gave up on that sh*t months ago. Resign yourself to anguish.
9. Anytime Critical Mass hits the streets.
Look, I have a bike. I like it. It's pink. I ride it to the beach. But I don't ride it at rush hour on crowded urban streets just to make a point. I know we're all supposed to cheer such attempts to get exercise, cut back on carbon emissions and whatever other positive things this monthly cycling event is supposed to promote. But come on. We're not Portland. We're not Seattle. We're Miami. And we're trying to get home after spending a day in a cubicle writing about being stuck in traffic. Please, get out of the way.